June 9th-11th, 2017
The WGAW Craft Conference & Retreat
Reboot, Refresh, Reinvigorate!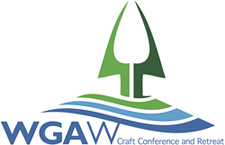 The WGAW Craft Conference & Retreat is back! And we have a new home! This year, on June 9th-11th, the retreat moves to the beautiful Rancho Bernardo Inn, just north of San Diego—a 287-acre four-star resort with a world-class spa and a PGA-level golf course.
A Guild tradition for over 30 years, the conference offers a weekend of amazing, intimate talks with the best television and screenwriters in the business. The biennial event has become a member favorite, selling out year after year.
The weekend on kicks off with a poolside cocktail reception, followed by a scrumptious dinner with wine. After dinner, you'll be treated to the first of five master classes, followed by a s'mores & hot chocolate party around the fire pit. Saturday, there's three more speakers, three more amazing meals, breakout sessions and our traditional game night. The weekend closes with a final speaker and Sunday brunch.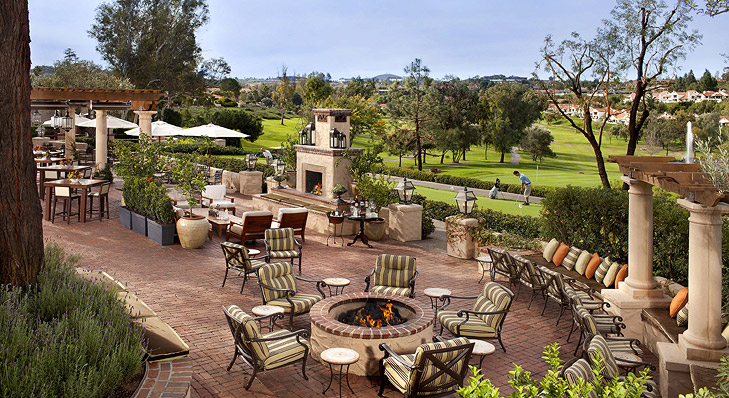 Between workshops you can enjoy a dip in the pool, a game of tennis, a round of golf, work out in the gym, unwind in the whirlpool or grab a shady spot and let the stimulating talks and idyllic setting inspire you. Return Sunday afternoon, relaxed and rejuvenated, with new ideas, new friends or (who knows?) a new job lead!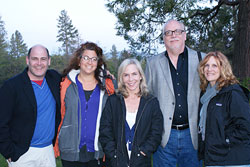 Guest speakers this year will include Aline Brosh McKenna (The Devil Wears Prada, Crazy Ex-Girlfriend), Eric Heisserer (Arrival, Lights Out), and three other speakers TBA.
Past speakers have included: Jill Soloway, Michelle Ashford, Paul Weitz, David Milch, Chip Johannessen, David Seidler, Mike White, John Lee Hancock, Vince Gilligan, Nancy Miller, Matthew Weiner, Jenji Kohan, Marti Noxon, Billy Ray, and J. Michael Straczynski.
Members are welcome to bring their families. The cost for the full weekend, including accommodations, meals, beverages, amenities, parties and the master classes starts at $650 per person (what a deal!) If you'd like to stay an extra day, our special group rates will also apply.
Attendance is limited. This event sells out quickly. Once the available rooms are filled, you will be placed on a waiting list. Book soon to make sure you don't miss out! To register, see the link below.
Questions? See our FAQ page or contact Activities with RETREAT in the subject line.
AGENDA
Friday
Afternoon check-in
Poolside Cocktail Reception
Dinner
Friday night keynote speaker
S'mores Party

Saturday
Breakfast
Morning speaker
Morning free time
Lunch
Afternoon speaker
Breakouts
Afternoon free time
Dinner
Evening speaker
Game Night

Sunday
Brunch
Closing speaker
Checkout
RATE SCHEDULE
Rates are all inclusive.
EARLY BIRD (By Wednesday, March 8)

Doubles
Singles
Children

$650 per person
$850
Under 6 $275: Children under 3 are free

STANDARD (After Wednesday, March 8)

Doubles
Singles
Children

$700 per person
$900
Under 6 $300: Children under 3 are free

LATE REGISTRATION (After Friday, April 21)

Doubles
Singles
Children

$750 per person
$950
Under 6 $325: Children under 3 are free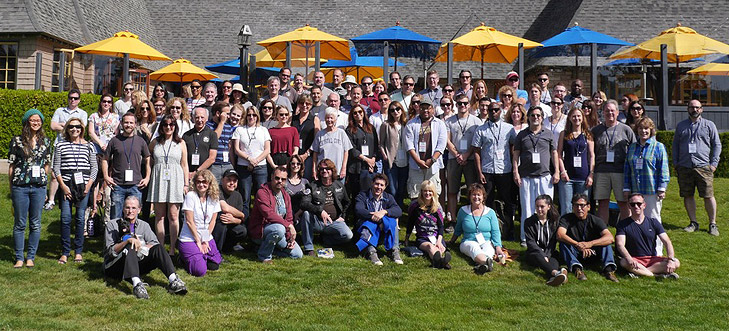 TESTIMONIALS
Here's what previous attendees and speakers have said about the retreat:
"The Conference at Arrowhead was a real treat. Beautiful setting, lots of goodwill, and everyone was there because they WANTED to be there. This is going to sound like an overstatement, but I swear it's true—every face I saw up there had a smile on it. Writers talking to writers about writing—with a sparkling lake in the background—not a bad formula for a very happy weekend." –Billy Ray, 2011 Speaker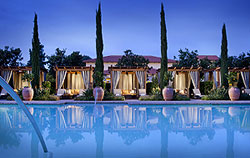 "The Writers Guild retreat was a great opportunity to withdraw from the distraction of the business and focus with family and other writers on the artistic aspirations that inspire us to keep writing." –Matthew Weiner, 2011 Speaker
"The Arrowhead retreat is a place for us to learn from those writers whose work we respect and admire; to find community with fellow writers; and to do all this in gorgeous bucolic setting high above all daily wears and cares. It's win/win/win. My all-too-brief time there last year—Q&A-ing with Vince Gilligan and hanging out delightedly—has become a fine and rare memory." –Howard A. Rodman, Screenwriter, WGAW President
"The WGAW writers retreat, for years held at Lake Arrowhead, is one of the crown jewels of Writers Guild events. It's a wonderful and (more importantly) totally affordable opportunity to get out of town and spend a weekend cribbing craft tips from the masters and relaxing in a resort setting with your fellow writers. I came away from the conference feeling refreshed and inspired." –Aaron Mendelsohn, Screenwriter, WGAW Secretary-Treasurer
"The Writers Guild biennial writers conference…was a game-changing experience that I really wasn't expecting: humbling, galvanizing, and educational in the most surprising and personal ways." –Michael Nourse, 2015 attendee
"I wasn't sure what to expect, but this weekend was an amazing event. I got to meet writers whose work I admire, made new friends and feel inspired and invigorated to get back and create. I'll definitely be back!" –Hollie Overton, TV writer, 2013-2015 attendee
"An extremely well-planned and executed event!" –Adam Belanoff, TV writer/producer, 2011-2015 attendee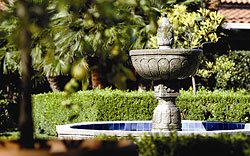 "The speakers were inspiring not to mention friendly and accessible. The committee was warm & created a wonderfully creative and supportive atmosphere." –Enzo Mileti, screenwriter, 2013 attendee
"I am so impressed with how well put together this event was. Well done!" –Jeremy Shipp, TV writer, 2013 attendee
"The guest writers were lovely, not just generous with their time but personable, approachable and candid. I found the whole experience incredible and magical." –Nancy Kissam, 2011 attendee
"The weekend was at once too short and too long. Too short to hear even more great speakers, absorb more new ideas, make more new friends; too long for seducing us to stay in beautiful Arrowhead the entire weekend, wishing for more, incapable of immediately rushing back to our dark writing lairs to integrate what we learned into our own work." –Ben Moses, 2011 attendee
"What I remember was the wonderful weather while it would be hot as blazes down on the flat, Arrowhead would be sunny, cool, fresh-smelling and restful. In that lovely environment, the committee put up a ton of interesting panelists and presentations. It was great to be able to mingle with high-profile writers, directors and producers of the film and TV communities and to spend interesting and playful days up on the mountain." –Dorothy Fontana, TV writer/showrunner
"Beautiful setting and a chance to hang with other writers. It's a great weekend and you'll be inspired to write. Promise." –Nancy Miller, 2013 speaker
"The first time I attended the Lake Arrowhead conference, I sat down for lunch on an outside deck across from a sweet-looking guy by himself. It turned out to be Kurt Siodmak! As a geekish Universal horror fan, I asked him all about "The Wolf Man," and he talked about it with pride, but just as one film in a long career. Later, the conversation moved to other topics, and he said he was working on some new material...he was 90-something at the time. That kind of miracle is why I love the WGA Lake Arrowhead Craft Conference." –Michael R. Perry, TV/Screenwriter, 2013 attendee