Hit 'Em With the Cane
A gathering to exposemore than a few taboos -- it can happen to you.



It's common to say we can't understand where someone is coming from until we walk a mile in his shoes. But what if he can't walk a mile? What if he needs crutches or a wheelchair to move from place to place? Do we really understand how he feels about things without experiencing them firsthand?
 
As writers, we like to think we can, but believe me, there's a lot we don't think about, like the width of an elevator door or how to deal with a buffet lunch. What other obstacles that we haven't noticed confront a writer with a disability?

This is a minority status that any one of us can, literally, fall into at any time. Most of us are one or, at most, two degrees away from someone with a disability of some sort: Grandpa's stroke has left him speechless; a friend's traffic accident lands her in a wheelchair; an assistant's broken fingernail prevents him from dialing out for lunch.

What? We can't joke about it? How, then, should we write about people with disabilities?

I didn't have answers to any of these questions so, at the bidding of the WGAw Committee on Writers with Disabilities, I called together writers with disabilities, writers who write about people with disabilities, and the head of the National Arts and Disability Center to talk about these questions and more. 

Paul Chitlik: I'm going to start with a basic question: Who is a person with a disability? What is a disability?

Evan Somers: My understanding began with an awareness of my own disability, and it's taken me a long time to expand my perspective to understand that disability in general can encompass a huge range, a frightening range. Our committee gives the Joan Young Award, presented at the annual Media Access Awards, in recognition of a writer who has succeeded in a career while being disabled. It's been suggested to expand the scope of the award to include emotional and intellectual disabilities. What does this involve and how do you define the limitations of someone? Until now, I've used the still cumbersome term physically challenged, and I like what it implies. It's not exactly PC, but physical challenge to me has always been visually discernible physical impairment.

Allen Rucker: Is a disability like pornography? You can't define it, but you know it when you see it. I became paralyzed nine years ago, and anytime I would whine, my wife would say, "Oh, shut up-everyone's handicapped in some way." And that's true, everyone is, emotionally or psychologically or even physically. People who are overweight are handicapped. So I think it's people who are physically or intellectually different enough that anyone in a room could say, "Oh, yeah, that person is disabled." Perhaps expanding the definition of it just invites more inclusiveness and more interesting characters on television and film.

Paul Chitlik: Marc Sheffler says that a sitcom writer without a sense of humor is a person with a disability.

Allen Rucker: A sitcom writer is a person with a disability!

Olivia Raynor: You've started on probably the most provocative question of all, which is the terminology we use, the language to talk about differences. That's at the crux of it. There's public policy in the field of education, medicine, for every area. There's different categorization, labeling that occurs, essentially defining people to allow them to access services, protect them by law. Then it gets down to the individual: What does that person have? How does a person with a disability or difference want to see themselves defined, described? This is a dialogue about differences.

David Balkan: I am in somewhat of a unique position in this room because I lived with disability for all intents and purposes my whole life. I had spinal meningitis, and they believe polio, when I was three weeks old. So for a long period of time I was in wheelchairs and had many surgeries, and I was paralyzed and went through an awful lot. But in addition to that, the cruel irony is that I have a son who is profoundly deaf. So not only did I live with a disability myself, but my firstborn child winds up also having a load that I think is a lot heavier than he should have. But he has it. That's who and what he is. He and I have spent many, many hours talking about that. He's now a young man, 25 years old. In talking to him and being able to deal with his rage and his pain, I've also had a conversation with myself. That little boy who was inside of me had a tremendous amount of rage and pain.

So what is a disability? I don't know. I guess it's whoever walks around with whatever issues he or she has and how he or she defines it. The only insight I can offer is that part of this is cultural, particularly in this business. In this town that we are all a part of, there's this idealized sense of the norm, and the norm somehow is pretty, somehow is perfect, the norm somehow is pleasing to look at and to listen to. In point of fact, those of us who are more reasonable realize that's hellacious. It's a false ideal because I believe that everybody has a certain load to carry. Some of us carry a load that's far more obvious and, frankly, a lot heavier. But there isn't anybody who skates away from this, regardless of how famous he or she may be, how adored he or she may be, how rich and privileged he or she may be. When the lights are off and when you're by yourself, you have to face whatever those demons are. We all have them.

Margaret Nagle: My heart beats at this question because I can't answer it at all. I just have the strangest life. I grew up with a disabled older brother, and we also happened to live next door to the California School for the Blind and Deaf, and we didn't have a backyard. So I would go over there with my brother in his wheelchair and help him onto the swings among the blind and the deaf. I still forget to even tell people I have a brother who is disabled because I don't see people that way. I'll never forget bringing home my best friend from college, and my brother answering the door on his knees-because crawling is the safest way for him to get around. She said, "You never said your brother was disabled." But it never occurred to me. To me, there is no disability. So I approach it like there's a normalcy to it, like I'm color blind toward the whole thing. To me, disability is when someone sits there and complains about their life when it's great and they don't have any problems.

Evan Somers: That's whining.

Margaret Nagle: I can't stand people who feel entitled or can't appreciate all that they have. Those people are disabled. Ultimately, an anvil is going to fall on their head, which is what my pilot's about. You're going to have a big anvil on your head if you keep walking through life thinking this is all for you.

Olivia Raynor: So much about the discussions around disability come down to the built environment. If you're in an environment that allows people access in terms of getting in and out of buildings and using restrooms and telephones-if the world were accommodating and accessible and services were fluid, as you experienced your life you wouldn't be thinking of a world of disability or not. The environment wouldn't be supporting such a differentiation.

Allen Rucker: If you see someone who's blind, that's a disability. If you see someone who's physically lame -I love those old words like lame-it's a lot about weirdness. When you meet someone who's disabled in any way, the common experience is that it's weird because they're different. It's like the guy with the Sikh turban at the Better Business Bureau. He's not disabled, but he's got a cultural handicap.

David Balkan: Whether people are willing to admit it or not, there's something about a disabled person that's frightening. That fear may be reasonable, and it may be very neurotic, but what frightens them is that anything can happen, that ultimately I'm not safe. It can happen to me. Guess what, folks, you're an able-bodied, very happy man or woman, and you seem to have control of your life and you step off a corner the wrong way and-pow! -in a fraction of a second your life changes irrevocably.

Margaret Nagle: My mom would say, when she'd go out with my brother: "I know what they're thinking: There by the grace of God go I."

Allen Rucker: If you go into a restaurant, they get out of the way and say, "Oh, I'm sorry. I'm so sorry. I'm so, so very sorry."

The Disabled Writer

Paul Chitlik: For writers, there are two issues: What's it like to be a writer with disabilities? Second, what's our responsibility in writing about disabilities and how should we be dealing with that? Let's focus on the first one: How does a disability affect a writer's life?

David Balkan: Again, this is very personal. Just because we share disabilities doesn't mean that we all have the same sensibilities, the same decency, that we're all willing to put ourselves out there to help others who are seemingly "less fortunate." In my career I have made a conscious effort to distance myself as much as possible from disability. It's kind of like, in Godfather III [when Pacino complains], "They keep pulling me back." After all, I've been in the business of entertainment for close to 30 years. I've written and produced probably 250 hours of film. I've served two consecutive terms on the board of directors of the Writers Guild. I've chaired committees. I do voiceovers. I teach graduate and undergraduate courses at USC and, probably, I'm most thought of when an issue about disability comes up. Frankly, I resent that because disability is the last thing that I think about, truly, when I think about myself. Whether that's foolish or not, it just is.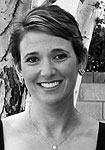 To answer your question about what it's like being a writer with a disability, damned if I know. This is who I am. I've gotten jobs in spite of, or maybe because of, and I've probably lost jobs because of or in spite of. There was only one instance in one meeting when I was competing for a job as showrunner where the person who was in a position to hire-he was president of this production company-had the courage to say, "Your condition"-and that's how he described it-"will it get in the way of all the work that you're going to have to do if you run this show?" Because the show shot in Montreal. I would have had to go to Montreal, and it was a very arduous, physical thing. I welcomed that question because if there is that element in the room, let's talk about it.

Paul Chitlik: It's never said.

David Balkan: And at least we could talk about it. I got the gig, so I guess I answered it a correct way, or we just had a meeting of the minds. But do I know what it's like to be a writer with a disability? No, I truly don't.

Allen Rucker: Let's just point out that I write specials and have written specials for years, all kinds of specials. I know exactly how the thought process goes in the room where a couple of producers are sitting around like this, and they say, "Oh, what about him? What about her?" If they think of your name, the second thing that they think of is you're in a wheelchair. They always pass a subconscious judgment. The worst myth about a disability, which applies to writers, is that they don't have energy, they'll wear out, they're unreliable, they won't be able to get up the steps in Montreal, or whatever. They make a quick assumption.

Evan Somers: My career got as far as it did by a capricious flash of the neurotransmitters in the mind of my boss and mentor at Star Trek: Deep Space Nine, the late Michael Piller. I was an intern on a television series, and he was committed to hiring a diverse staff. I never thought I distinguished myself as deeply and broadly as I needed to, to have been graced with this honor in becoming an overnight, instantaneous staff writer with a fairly successful show. I did the best I could. During that year, a friend of mine from Warner Bros. said, "You've got to understand something: You don't know why you were hired." I'm looking at it as merit-based, but: "Do not take it as merit-based. You might have been hired because the boss wanted to have a disabled person on staff because it would make him look good; the show will look good." So, I was left thinking maybe it wasn't merit-based. That undermined my confidence to be on the staff of the show. After that experience, I had an agent who was convinced beyond a shadow of a doubt that he could use my disability to get me a tremendous amount of work in the industry, applying to the sympathy, empathy, the need to hire a disabled writer to fill a quota, or whatever he thought was encouraging. And it never, ever, ever turned out like that. There and then it became merit-based.

Paul Chitlik: Well, what accommodations should we make for writers with disabilities? I'm talking about physical, mental, hiring accommodations.

David Balkan: Every qualified person has a right to be able to apply for a job. I've had meetings in antiquated buildings out at the Paramount lot, where there isn't an elevator and you walk up two or three flights of stairs. If I were in a wheelchair, I would have never gotten to that interview. Period, over and out. At the very least, I and anybody else with friends, with members of the Writers Guild, with an agent, with all of the bona fides that one has, should, at the very least, be able to get into the room.

Allen Rucker: And get into the room without 12 people helping you.

David Balkan: In this day and age, frankly, it's reprehensible. In many ways, we've come a long way and, in some ways, we haven't come very far at all. We all deserve a right to get to the table, at the very least.

Allen Rucker: I guess my answer to that is, Get over it. I'm sure there are accommodation problems, but again I come back to this question that you call fear. People, certainly in show business, who are looking for ideas and looking for talent and looking for accomplished work, you would think that this would be much less of an issue. And it might be less of an issue than I know, because we're trying, in our committee, to find out how many writers are, in the grossest sense, disabled. I don't know.

Margaret Nagle: FDR said that when it came to civil rights, nothing was ever going to change until the people who it was actually happening to stood up. He said, "I can only do so much. A bunch of politicians in Washington can only do so much. There's got to be a group amongst them who can sound off for it to start to change. People in the world aren't going to pay attention if I say there's a civil rights problem." How do you create a political, social movement for the disabled, using the disabled to help the nondisabled to help the able-bodied get over it?

Olivia Raynor: Let me tell you what the actors told us in terms of the extent of a recent survey we did for the Screen Actors Guild. We did focus groups, and we surveyed nearly 1,300 actors with disabilities. What they told us is, for the most part, they would do everything in their power not to disclose their disability. Obviously, some of them are a wheelchair-user or deaf/blind. But even those with disabilities went to extraordinary efforts to minimize and not request anything. So they just blend in to the sort of milieu, per se, to not be looked upon in any way that might jeopardize their opportunity to be asked back to have the opportunity to audition. It gets back to our initial question about who is a person with a disability, but also who's willing to say it out loud because of prevalent attitudes.

Allen Rucker: It's probably easier to be writers than actors.

Paul Chitlik: Is it helpful or harmful to identify yourself as a writer with a disability?

David Balkan: I don't know. I may be the minority voice here, but I think that the problem-and it's a more pervasive one-doesn't have to do only with disabilities. It's about Latin writers and gay writers and women writers. We seem to want to compartmentalize ourselves. In point of fact, I'm a writer, and I'm an executive producer, and I've got the credits to prove it. I'll sit in a room with anybody, and I will compete with anybody, and the fact that I walk with a cane-so what? That's how I've lived my life. Forgive me for this cliché. I try not to have this in my scripts, but you can't control the cards that are dealt to you. What you can control is how you're going to play those cards and, as seemingly sophomoric as that may sound, ultimately that's what it comes down to. Truths, when you scrape away everything else, they're pretty simple. You just want to be judged by what you can do and by what you have done in the past.

Evan Somers: Regarding the Darwinian process in writer selection in the hiring process. Also, what writers with disabilities need to bring to the table to get hired… David's credit list is extensive. It would be foolish for the industry to overlook him because of his disability, and I can't imagine it has happened much, if ever. It shouldn't, and won't, but I've experienced this from the other end of the spectrum, not having distinguished myself yet as that guy that must be hired because of his talent, voice, views, perspective. I have been a worker bee staff writer. I appreciate the start that I got by Piller, but the fact of the matter is I never had a chance to become the guy that distinguished himself. The career flourished and then became dormant in a period of just a couple of years. When it first came time to put myself out there, I was at UCLA Law School and had a chance to defer enrollment. At the same time, an application I had submitted to become an intern came to the attention of a producer who needed an intern for that season. I got a call from the writer, and there was no access to get into the building, an architectural monstrosity that dated back to Sumerian times at Paramount. No ramps, no elevators, no way for anyone in a wheelchair to get in. They asked me to come in at least to hear a pitch and to become familiar with the show, but there was no way in on a daily basis. But I pushed and they said, "Okay, you'll just have to find your own way in." The week before I was to begin the internship, I was prowling around that building looking for some alternative entrance. It was close to a sound stage, but the terrain was a little uneven, and I was sure there would be some back door to get in there. But there wasn't. But there was a masseuse who was wandering the lot massaging people's aches and pains on the set. So he says, "Why do you want to go there anyway?" "Well, I'm supposed to start an internship in there." "I've got to do something about this." He knew everybody. He was going to massage Ted Danson moments later. It was the last season of Cheers, and he ran over there and he complained to Ted Danson, who complained to somebody, who complained to another person, and then I get a phone call, and he says, "We'll get a ramp in on Monday." The executive producer who was hiring me was really unhappy about this because it turned out there was a door with steps leading to her office. The ramp led through her office. At the end of that first season, the (new) boss tells me: "You're a very competent writer. I think you're very talented, you do the job well, but the other writer got here a little sooner and is better friends with the supervising person who is going to be working with you." But the fact of the matter is I couldn't get to his office. It wasn't accessible. This particular building had endless office supplies stacked in the hallway that I couldn't get past. The elevator was the tiniest elevator. I had to use a kiddie wheelchair to get into it. I can't truly quantify how much attitude and level of comfort played into my not getting rehired. What if I had been more physically able to get around that office and perhaps less self-conscious because of the terrain?

Allen Rucker: A disability is something that happens to you. It's not who you are; it's not your identity. I woke up one Tuesday afternoon with inflammation around my stomach and an hour-and-a-half later was paralyzed for life. If you make it part of your identity, if you carry it out there, if you play that card all the time, it's not going to help you. If you bury it, if you make fun of it, if you try to just play around it, or if they get to know you beforehand-I'm in this unique position because I've worked in show business for years without being disabled. The people who knew me before don't see the disability. The people you meet for the first time, they see the disability. They think, Oh, he's identified with that disability. That's probably all he can write about. That's probably all he thinks about. That's probably who he is. You have to say, "No, no, no-it's just the shit that happens." It's a change of mind.

Evan Somers: The more comfortable I am in a pitch, the more I have to joke about it and bring it out in the room, be lighthearted about being in a wheelchair.

Paul Chitlik: But you address it to discard it.

Evan Somers: To discard a truth, you get it out of the way. Sometimes I don't want to do that. Sometimes I don't know how to do that. Sometimes things happen to us, but when it is done, I've left a hell of a level playing field to a certain degree.

Olivia Raynor: Well, I was just listening to what Evan was saying about how people get work. If the individual writer is writing in their own space, there might not be issues around accommodations, etc. But how people get work in the entertainment industry is very much based in social conditions, access and ability to participate in meetings and to various levels of production staff. That can't be underscored enough. Who are the gatekeepers preventing writers with disabilities from being a part of that discussion?

Margaret Nagle: The more you put disability and characters who are disabled into your writing, it takes the edge off. I wrote Warm Springs for able-bodied people. I didn't write it for people with disabilities. I wrote it for the people who are uncomfortable when someone has a disability. I wanted to out FDR. I wanted to say, This great president was a paraplegic, this guy couldn't walk, and this guy had to have someone take him to the bathroom. Look what he did. Think of a writer like Richard Curtis in Four Weddings and a Funeral. The lead's brother is deaf. And then in Notting Hill, she's a paraplegic, and it's one of those overnight things, and they all had to deal with this change in their friend and come to terms with it. Curtis writes these mainstream movies and he always tries, pretty much, to insert someone with a disability in his movies. In About a Boy [screenplay by Peter Hedges  and  Chris Weitz  &  Paul Weitz], Toni Collete's got mental illness. She's bipolar.

Allen Rucker: In almost every episode of Curb Your Enthusiasm, he's arguing with someone about getting into a stall, or he's got a blind friend.

Margaret Nagle: And he never wins, Larry David. Particularly what Larry David does is breaking down a lot of people's discomfort toward disabilities in an incredibly helpful way. The more [that] writers, producers, directors include things with disability and put them in-it's just like the character on CSI played by Robert David Hall. The audience is enriched by seeing someone in a job like that walking with a cane. It's never commented on in the course of the series. He was a guy who came to an audition, and the casting director was smart enough to get him seen by the producers. Much richer simply by having that job and walking with that cane. Casting directors are huge gatekeepers.

Paul Chitlik: The largest minority in this country is people with disabilities: 56 million. But only 2 percent of the characters seen on television have disabilities and only .5 percent of these characters actually speak. So what is our responsibility? Should we write more for characters with disabilities?

David Balkan: At the risk of being overly repetitious, I think that as a writer, whether you're on staff on a show or you're doing an independent longform, your primary responsibility is to write the best script that you can and to be as entertaining as you can and to obviously not bore the reader or the audience. Those are the cardinal rules. Everything else is up for grabs. If a character can enhance the story, and it doesn't become this politically correct gesture that, Now I'm going to do something nice. I'm going to have the resident gimp come in, and we'll give him or her a couple of lines -nobody wants that.

As I was driving over here, I was thinking, What is it that I can really add to this because, ultimately, we're all sitting around and we're preaching to the converted. There isn't anybody here who's going to say, "I don't really care about disability issues and, frankly, it doesn't concern me."

Allen Rucker: I'm opposed to the disabled.

David Balkan: I'm opposed to anybody with a disability. Ultimately, it's about dignity, and that's what all of us want. That's what we want in our characters. Dignity doesn't come from just showing a character who overcomes odds, just building a story around somebody who has met challenges. When we feel comfortable making a son-of-a-bitch a disabled person and not the comedic villain using a wheelchair for comedic benefits-when we're comfortable doing that without apology and without having to excuse ourselves and to say, "Yes, this is a rancid individual who happens to walk with crutches or is in a wheelchair or is blind," then we will finally reach that level playing field. When we stop feeling that we have to apologize if we vilify a character who is disabled in some way, then truly we're treating people as they are.

Paul Chitlik: What about using disability as a metaphor? Even in It's a Wonderful Life, that was partly the metaphor.

Allen Rucker: Because the guy's in a wheelchair doesn't mean that he's emotionally crippled, or because a guy's emotionally crippled doesn't mean he should have a wheelchair. He's my favorite lead cripple because he had both a wheelchair and a cane, which I like because he can hit people with it. I don't think we should ever use illness as a metaphor. Because you have tuberculosis you have a bigger soul? I don't think because you have a disability you're crippled in any way. It's just something that happens to you. I don't have any hair, but no one says, "That's so sad." It just doesn't matter. So I would never use disability as a metaphor.

Margaret Nagle: But the character of Potter in It's a Wonderful Life wasn't written that way. It's not a metaphor at all  unless that's something someone wants to read into it. The actor, Lionel Barrymore, was crippled by arthritis and was in a wheelchair. But there are so many movies: Miracle Worker, To Kill a Mockingbird, Best Years of Our Lives, Forrest Gump, Gilbert Grape, Born on the Fourth of July, and so on with characters written as disabled. And audiences love these movies.

Olivia Raynor: You're not talking about the ones that are out today?

Margaret Nagle: Yeah, one-Million Dollar Baby.

Allen Rucker: I had some problems with that: "No problem with that, baby. No question. We'll just pull the plug."

Margaret Nagle: But they told a story, and they went there. Why don't we just cast more people with disabilities, and it's not about being disabled? I want the guy who serves in Starbucks to be disabled. There are 56 million disabled people. Where the hell are they? You don't have to make your script about them. I just feel like we can, as writers, ask our casting directors that we want this to be color blind casting.

Paul Chitlik: Should we write that into the script? Because sometimes we do. If you have a particular ethnic class that you want, or whatever, you write that in. Otherwise you leave that open.

Margaret Nagle: I've been an actress and actually worked and made my living with the Screen Actors Guild, and I know the casting director has total prerogative with who comes in.

David Balkan: I learned this when I was running a show. I guess I should have known, because I felt very stupid about it, then very angry about it. When the breakdown goes out, if you don't specify a disabled person or a black actress, the casting agents won't send them. In other words, if you just call for the next-door neighbor, Melinda Jones, she's 35 years old, she's been married and divorced, and she has one child, they're never going to send a disabled actress to play that.

Margaret Nagle: They'll send an African-American actor.

David Balkan: Not necessarily. One of the shows that I was running had an episode about a family going into witness protection. He was a lawyer involved with the mob and going to turn over evidence and, as a result, he goes into witness protection. It's the price his whole family has to pay, the teenage daughter, the wife, etc. We were sent a bunch of actors, and they just weren't delivering the goods. I said, "Aren't there any more? We haven't seen any black actors. We haven't seen any Asian actors." And our casting director said that's because you didn't specify it. I said, "What do you mean I didn't specify it? I just said this is about a lawyer, his wife, and teenage daughter."

Paul Chitlik: If you don't specify, they'll just send white people.

David Balkan: I said, "Then I want a whole new breakout and I want you to specify black." We cast that family as black, and it was one of the best episodes that we ever did. But, again, we live in this tunneled environment. Everybody wants to play it so safe. Yes, every now and again, somebody takes a risk and it turns out well and, for a little while, they say, "Wow, that's great, we should do more of that." Then it slips back into the safe.

Olivia Raynor: There are very, very few opportunities to audition, specified or not. Because the other thing we have to keep in mind here is that even a major number of those roles that are disability specific are not played by actors with disabilities. We did learn that those who have the opportunity to audition were more likely to work, so we know there's a relationship with just being given that opportunity to audition and the opportunity to ultimately portray someone with a disability. There are two conversations going on here, one of which is about portrayal of people with disabilities in the writing, and then there's the other part of it-our obligation or desire to see actors with disabilities portray the roles regardless of what is specified.

Evan Somers: There were two key assignments I was given: I was hired because I was a disabled writer; I was there to write a disabled guest-starring role of the series. I'm glad I had the work, but I told one of the exec producers that I was looking for a staff job on the show and that I wasn't just a specialty writer: Don't be afraid to ask [me] to write something for that key player on the cast that's black or a woman. I'm a TV writer.

Paul Chitlik: Some think that only black people should be writing about black people. Does that mean that only people with disabilities can write about people with disabilities?

Allen Rucker: The moment I became disabled, I kept hoping they'd bring Ironsides back so that I could get some work.

Olivia Raynor: Paul, isn't your question really, "Is there something the individual with disability can bring to the perspective of their writing and contribute in a deeper way more than another writer may?" People have this almost unconscious fear of people whom they perceive as having been beaten down by life or somehow picked up this bad set of cards. What a disabled writer brings to almost any character is that capriciousness of existence. If you don't have to deal with it now, you're going to have to deal with it when you get old, or you are going to have to deal with it when you get a deaf kid, or you're going to have to deal with it when your mother gets Alzheimer's.

Allen Rucker: No one gets out of this life alive. What's interesting about disabilities, and they all don't have to be heroes' stories-the reason people write so many movies about the Mob is because they have these big operatic moments in people's lives and deaths. Well, the moment you get a disability, you're living an opera. You're going through some change, whether it's a slow change that he went through his entire life or, in my case, just kind of 1:30 in the afternoon I was walking and at three I was paralyzed. That becomes a dramatic vehicle for many things.

Evan Somers: I don't believe just because somebody is disabled and they're writing that they're going to be incisive as a whole population. There's going to be tremendous range. Some might not be any good at all.

David Balkan: You have to be careful because it's a double-edged sword. The other side of that is to say, well, he or she is a disabled writer and, therefore, he or she can only write about a disabled character, rather than, "Look, I've written primarily cop shows, and I don't think I'm a psychotic killer." I was the primary writer and the executive producer of a show where the three primary characters were women, so I had to find the voices of these three women. You're a writer, and you do what writers do. You create characters. Disabled or not disabled, your work is your work. I understand that we're here to illuminate the issues and problems that disabled people have, but in the end, the best that you can give a disabled anybody is the opportunity to pursue his or her dream. I don't know what else to say. And if they have the stuff, then hopefully they'll succeed and if they don't, then they won't and life goes on.

Evan Somers: There are a great deal of fairly talented writers who are being ignored. It's an incredibly competitive industry. It's hard to break in. I've spent time interviewing these competent writers who have tried to get in and not succeeded. I don't know that they feel they are discriminated against, but I do know that the most aggressive will exploit every opportunity, and that involves a lot of these diversity programs, at ABC and Warner Bros., Fox television and film. Anyway, here is this opportunity to apply for this program, and those who apply are limited to physically disabled or minorities. Sometimes it is just disabled. It's limiting who can apply. There you are pitching yourself, writing, meeting whatever the requirements are as the minority member that you are. It works against you in a sense in that they're going to see those who apply as disabled.

Paul Chitlik: Is that a good thing or a bad thing, Evan?

Evan Somers: I don't think they're looking at these applicants as aspiring television writers. They're looking at them as minority status writers.

Paul Chitlik: So you're saying there should not be any kind of affirmative action?

Evan Somers: I don't think affirmative action is necessary. To date, I have to say that none of my students has risen up through the ranks. Some have been selected and nothing has happened as a result. Interestingly, Fox has a program if you have any previous credits, you still have to apply and if you're selected, they say, "We'll find you a staff job." If you don't have any previous credits, they'll grant you an opportunity to be part of the writing training seminar that might place you.

Paul Chitlik: Should there be a requirement to do that?

Evan Somers: It's wonderful that they exist. I'm quite well aware of these competent writers that certainly could make it in the industry, in my opinion. But there's also self-stigmatization. Some of these writers are mobility impaired; some of them have self-esteem issues. The affirmative action program helps sidestep self-esteem issues. Otherwise, every usual writer would probably have to, at some point, say, "Do I have a self-esteem issue and how do we address that?" Being from New York, and being an asshole, that's easy for me, but what else? Therapy?  Rap groups? Antidepressants? Whatever else works.

Paul Chitlik: So, what are the psychological barriers that a writer with disability faces, in addition to self-esteem?

Allen Rucker: Self-consciousness. Just feeling, "Oh, I'm in this room with these people and they think I'm weird and I think they're weird because they're thinking I'm weird." So there'll be social miscues. If you're a disabled writer, get good at writing, first of all, writing itself gives you confidence and, second of all, the sense that you can do it will give you confidence when you're in the room. You can't spend too much time thinking about your disability or it's just going to cloud your thinking.

Evan Somers: I've watched this happen repeatedly. I have watched what might have been appraised as modest talent become good in their job and flourish in a supportive environment in a staff writing position. The show that I was granted access to was a small cluster of staff writers who were treated like family, brought in without any previous experience. When somebody's spending the time to work with you, and you have a reasonable level of intelligence and want to be successful and are ambitious and want to learn-these beginning writers became good at what they did because they were carefully nurtured by the execs. That doesn't happen very often. Who has time for that?

Paul Chitlik: Most execs don't nurture anybody, much less a person with disabilities. What should the executive producers be doing to encourage writers with disabilities?

Evan Somers: Execs have a certain amount of responsibility, but really, it's like having a Christmas wish list. I've had the experience while on the staff of two shows to frequently witness the exec producer hand an episode over to an ailing friend, an ailing professional. Think about whose life you change with just the granting of a freelance episode. You're making seven figures and you forget that $35,000 plus residuals for an episode can ensure health insurance. And pay for a few Christmas presents. Why not stop being so capricious or maybe be capricious in a different way? Be a little more Mr. Smith Goes to Washington and change somebody's life.

Paul Chitlik: Where can writers get information on people with disabilities? Let's say you're a writer and you want to write a story about a profoundly deaf person, but you know nothing about that.

David Balkan: If you don't know sign language or somebody who does know sign language, start on the Internet. There are so many organizations that have websites that you can begin to do your research with.

Margaret Nagle: First of all, pick up the phone. Usually after the third call, you find someone's brother or someone's sister or something. The Internet was helpful for me in researching paraplegia. It's where I found the Society of Canadian Paraplegics, which has a great website. I also read up on the prolific disabled journalist, John Hockenberry. One of my favorites of his postings was when he'd come out of NBC at 30 Rock, where no one treated him any differently, and then out in the street he'd be in his wheelchair waiting at a light on Fifth Avenue, and money would land in his lap.

Allen Rucker: People would come into stores and give me suckers to raise my spirits: "Here, here you go."

Olivia Raynor: I'd love to put in a plug for the National Arts Disability Center. We are a resource center available to writers and others in the industry in a variety of ways. We are in the process of putting together a directory, a resource directory, specific to give writers a launching pad for where they might find organizations, individuals. Even those productions that have the benefit of having cast an individual with a disability can avail themselves of the advice of someone who lives that life experience. That way you avoid pitfalls in your scripts, like having a character who's blind using a cane and a guide dog.

David Balkan: We're all writers, and our obligation is to create something that in some fashion touches somebody, affects somebody. Sometimes it's not a whole story. It's just a crystallized moment that says so very much. We talk about, particularly in this culture that we live in, that we create these shallow icons who are heroes who are really nothing. They're just dressed up dolls, frankly just mannequins that look good in front of a camera. Years ago I was doing research on a story that had to do with the U.S. Army, so I went to the Federal Building. I had to use the men's room, so I went to the bathroom and was washing my hands. I heard somebody in the stall saying in a very low and tentative voice, "Excuse me, excuse me." At first I wasn't sure whether he was talking to somebody else. I looked around. I was the only other person in the men's room, and I said, "Are you speaking to me?" And he said, "Yeah, I need some help. Can you help me?" My immediate reaction actually was fear and uneasiness because I had no idea what was behind that stall door, but I opened the door. He was a wheelchair-bound person who had managed to get onto the toilet, but trying to get into the wheelchair, he'd fallen and couldn't get up. He couldn't get his pants up either. And he was sitting there. And he looked up at me, a stranger, somebody that he's never seen before, has no relationship with at all, and he's suffering this horrible indignity and helplessness. He put his arms around my neck, and I lifted him up; I grabbed his belt buckle, and we hoisted his trousers up, and I got him into the wheelchair. I've never forgotten that. I've never forgotten the fact that there are so many quiet acts of courage that people have to live out that most of us never even realize. We never even think about that, that the simple process of going to the bathroom, relieving yourself physically, becomes one of those moments where you wonder whether you're going to be able to get out emotionally unscathed. If more creators, more storytellers-which is what we are, whether you're an actor or a director or producer or, of course, writer-could understand that the richness of a story is predicated on the moments, rather than this epic thing, then we would elevate not only our profession, but what we create as well.

Evan Somers: Physically disabled are going to be physically disabled and also have emotional issues and also deal with everything else the rest of the population has to deal with. It's compounded. However, the rest of the population can't claim to have physical disabilities. We're talking about a group of people who deal with adversity and then others who are dealing with a fraction of that adversity. So to say it's strangely distributed, it sort of robs a physically disabled person of being a Sisyphus pushing a boulder. I'm suggesting that you love stories in which a character may have to suffer indignity like David's experience in the restroom, yet the story's not about that indignity.

Paul Chitlik: It's about the other issues that he has to face in his life, the other issue of the movie.

Evan Somers: The industry as a whole is incapable of, or has demonstrated very little ability to deal with compound conflict. If they're disabled, then they say that's the story. So I think the more a story is dealing with disability as a background issue and dealing with more typical average conflicts, romantic, financial, familial, that kind of thing, would really start to progress the industry.

Olivia Raynor: Just to add credence to the need for this discussion and exploration of some multiple levels, there is a burgeoning field called disability studies. There are academics and universities around the country that are really looking, digging deep in terms of both disability in terms of the humanities, the political process, the arts, and you can get a flavor for why this is so important.

Allen Rucker: I see disability chic really taking hold. It's hip being in a wheelchair. It's going to get hipper.
---
The National Arts and Disability Center (NADC) is the national information dissemination, technical assistance, and referral center specializing in the field of arts and disability. The NADC is dedicated to promoting the full inclusion of children and adults with disabilities into the visual-, performing-, media, and literary-arts communities. Its resource directories, annotated bibliographies, related links, and conferences serve to advance artists with disabilities and accessibility to the arts. The NADC is a project of the UCLA Tarjan Center for Developmental Disabilities. Visit its website at
http://nadc.ucla.edu
.