Feature Writer Access Project
2015 Honoree Cynthia Riddle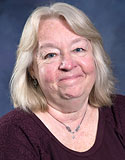 Cynthia Riddle has an MFA in Screenwriting/Film Production from UCLA. She has written film/television projects for CBS, Hallmark Hall of Fame, Lifetime, Showtime, MGM, Starz, Netflix, Disney, Hallmark Channel, Nickelodeon, PBS, and MarVista.
Cynthia penned the award-winning, highly-rated CBS/Hallmark Hall of Fame film Crossroads based on the true story of a man who forgave the teen driver who killed his wife and daughter while drag racing. She also wrote the popular film, Puppy Love, and celebrity biopic, The Brittany Murphy Story.
Cynthia's pilot script, Blood Brothers, was a Finalist in the 2015 Sundance Episodic Story Lab, and 2nd Round in Austin Film Festival's TV pilot competition. Cynthia produced a number of award-winning short films that have won/been finalists in top competitions Project Greenlight and the Coca Cola Refreshing Filmmakers Award.
Cynthia was a former development executive for MGM, and launched her writing career with a writing/producing deal with the studio.
CONTACT: Cynthia Riddle, (818) 702-9709