2017 Feature Writer Access Project Honoree
Brian Cox
60 AND OLDER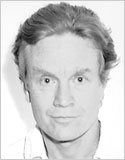 Brian Cox is a writer, producer, and director.
His most recent film as screenwriter was the 2016 feature Shepherds and Butchers, which he both wrote and produced. The film starred Steve Coogan and Andrea Riseborough and won an audience award at the Berlin Film Festival.
A partial list of other credits includes Kite with Samuel L. Jackson, for which he was screenwriter and producer; El Muerto, starring Wilmer Valderrama, which he wrote and directed; Scorpion Spring, starring Alfred Molina and Matthew McConaughey, which he wrote and directed and which premiered at the Sundance Film Festival; and Don't Look Up, for which he was screenwriter and producer.
His first film as writer/director, a short entitled "The Obit Writer," starred Norman Mailer and Mira Sorvino and premiered at the Venice Film Festival.
He is a fellow of both the Film Independent Screenwriter's Lab and the Film Independent's No Borders script development program.
About Face
Ego and political hysteria drive the larger-than-life, 10-year public feud between glib arch-conservative William F. Buckley, Jr. and cynical liberal icon Gore Vidal and their on-again/off-again relationships with Norman Mailer who was frenemy to them both.
CONTACT: Distant Horizon, (310) 455-0759