2017 Feature Writer Access Project Honoree
Tamara Lynn Roth
WOMEN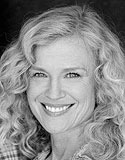 World arts and cultures/anthropology, departmental scholar, M.F.A. theater film and television, UCLA.
Winner of the Teague Mellville Elliott Award for Outstanding Artistic Achievement, UCLA documentary, Having to Smile When It Hurts: Passing For White. Tamara was researching this project when she found a footnote in an old book on Walter White, an early executive secretary of the NAACP, that mentioned the Association of Southern Women for the Prevention of Lynching. She wondered why these women's incredible acts of heroism were not known and their stories not told. She became passionate about creating a screenplay that captured the heart of what these women faced and accomplished.
Screenwriter of The Color of Evening with Martin Landau, Ellen Burstyn, Kyle Chandler, and Ione Skye; Independent Filmmakers Showcase Award, American Film Institute.
Tamara is currently editing her screenplay, 1-800-MIRACLE, a family film reminiscent of Goonies, with the story's MacGuffin an historic invention by Alexander Graham Bell.
Hearts of the South
Inspired by true events, 1929 Georgia. When her innocent interaction with a black man leads to his lynching and the powerful men in town refuse to risk prosecuting the killers, a naive but determined woman secretly joins forces with their wives and the widow of the victim to wage a clandestine battle against the Ku Klux Klan.
CONTACT: Tamara Lynn Roth, (805) 272-5572