2017 Feature Writer Access Project Honoree
Thomas Thonson
60 AND OLDER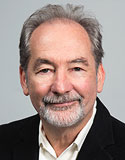 Thomas Thonson's parents were a bohemian couple. His father was a fine arts photographer and art teacher, and his mother was a wild woman dedicated to social justice. These two people live on in him like a creative Molotov cocktail.
WGA since 1987. He has sold original screenplays and completed rewrite assignments for 20th Century Fox, Warner Bros, Disney, New Regency, Mandate, MGM, among others. Numerous options to independent producers. Other scripts include: The Silence, a horror/drama (Best Feature Screenplay award at the 39th Denver Film Festival), Avenue of the Giants, a drama (semi-finalist at the Final Draft Big Break contest), Big American Smile, a dark comedy (second rounder at the Austin Film Festival), and Sex & Death, an indie dramedy.
The Moor
Frustrated with his inability to fully practice his craft in 1950s America, an African-American actor concocts a bold plan: using a famous, but down-on-his-luck British Shakespearean actor to act as his "beard," he engineers a way to play the part of Othello in a stage production in the Jim Crow South.
The Moor is a Shakespearian tale with a social conscience, a backstage farce with a timely and serious message, and a feel good movie with a scathing wit that proves that the "Iagos" of this world don't always win.
CONTACT: Thomas Thonson, (323) 715-0663