2018 Feature Writer Access Project Honoree
Peter Silverman
60 AND OLDER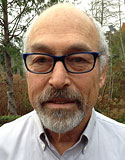 Peter Silverman has written TV series, feature, and cable movies for over 25 years. Among his credits are Something The Lord Made, which won the Emmy for Outstanding Made for TV Movie, and Writers Guild, Peabody, and Christopher Awards. Hidden in America, nominated for an Emmy and Golden Globe, and American Heart which won an Independent Film Spirit Award. He was a staff writer for Hill Street Blues, with one of his episodes nominated for an Emmy, and a staff writer for Moonlighting. He was a recipient of the Humanitas Award, having been twice nominated.
Herta Mansbacher
When fascism strikes Germany the life that Herta Mansbacher knew as an eccentric beloved teacher is destroyed. Instead of yielding to defeat she becomes the small ancient town's savior and sacrifices her life to save her students. Based on a true story.
To read this script, contact the following representative.
CONTACT: Peter Silverman; Scott Handelman, attorney, (925) 280-2500