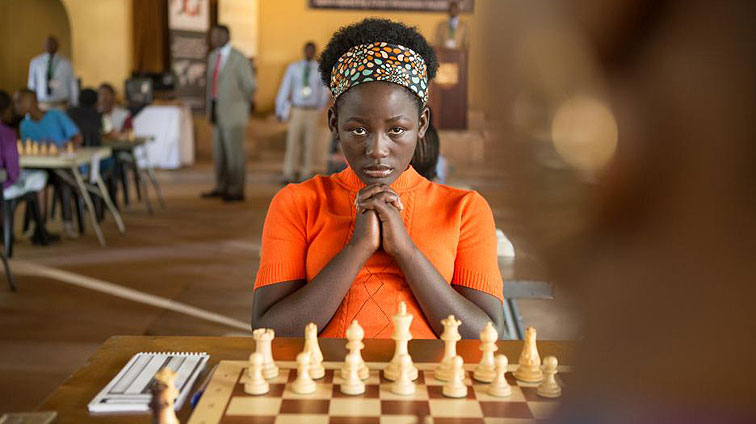 Queen of Katwe's William Wheeler on the pressure of scripting stories about real people and how he connected with a culture far from his own.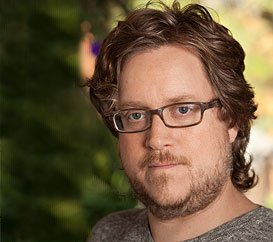 Writing about cultures and places and human lives that are very far from your own; there's that reminder that the rest of the world isn't that different from your own. That means you're never really that alone.
Whether conjuring, as a teenaged Dungeon Master, knuckle-whitening, role-playing missions for his board game obsessed Philly pals or illuminating with compassion and expert craftsmanship a young Ugandan girl's improbable, real-life ascent to Chess Master in Queen of Katwe, released this month by Disney, William Wheeler knows a thing or two about moving people.
Though Wheeler would come to writing sincerely only in his mid-20s. He still recalls with immediacy the overwhelming giddiness he experienced as a kid, weaving— improvising, really—Dungeons & Dragons sorties so perilous and full of hairpin plot twists that his friends would actually sweat. "That's the kind of thing you don't really forget," says Wheeler, now 49. "You don't really know what to do with it for a long time, either. But you don't forget it."
For college, Wheeler ditched the City of Brotherly Love for The Big Apple, trading his Sovellis and Krusk for volumes of Chekov, Miller, and Ibsen. Wheeler studied in the Playwrights Horizon program at NYU, where he immersed himself in classical drama— something he emphatically recommends for aspiring screenwriters. "You can learn a lot about screenwriting by watching movies, so a lot of us know a lot of things about screenwriting, whether we're screenwriters or not," says Wheeler. "But how many of us go to the theater to see how plays are written? We know more Hitchcock than we do Beckett or Brecht. There are so many perfect, invaluable things about playwriting that, I think, actually make for a better screenwriter."
Upon graduation from NYU, Wheeler's thesis script, The Prime Gig, carried him to the Sundance Institute's Screenwriters Lab, where he is now a mentor/teacher, before landing Vince Vaughn in the leading role. The film, based on Wheeler's own experiences in the merciless world of telemarketing, was released in 2001.
Subsequently, Wheeler wrote The Hoax for director Lasse Hallstrom, lent his writing and producing skills to television's The Cape and Ray Donovan, while Katwe marks his second collaboration with India-born, Oscar-nominated filmmaker Mira Nair. It is a collaboration, Wheeler says, that moves them both, devoted as they are to the art of telling authentic stories, humbling and inspiring, provocative and galvanizing, whether chock full of orcs or teeming with bishops and rooks.
At first blush, Queen of Katwe appears quite a departure for you, but this was a writing project brought specifically to you by the director, Mira Nair.
Yeah. She's a very special person. She brings a lot more than her eye for cinema to everything that she does. It winds up being inspiring to the people around her that work with her.
You had worked together previously, on The Reluctant Fundamentalist.
Yeah, and we had a truly amazing experience working together, so when she came to me with Katwe, first of all, I would've said yes to anything Mira wanted me to do, but then I also fell in love with this story for a million other reasons.
There are many different types of bosses a screenwriter can have…
And Mira Nair is definitely one of the best kinds.
What makes a "good boss" to a screenwriter?
To start off, I don't think I would be able to spend a lot of time complaining about the directors I've been able to work with because I, apparently, just have very good luck. However, for every script you have produced there are 10 or 12 that aren't, for a very wide variety of reasons, and one of those reasons is the very, very wide range of interesting people and situations that tend to come up in the movie business.
And working with Mira Nair is different?
Someone like Mira is just the polar opposite of what you'd normally find in Los Angeles, generally speaking, and very different from many directors I've known or worked with. When you work, certainly in the studio system with directors, there is an understanding and an expectation a lot of times that the screenwriter's contributions are going to be rather limited once production begins. That can be really frustrating. Really frustrating. Mira, on the other hand, sees the filmmaking process as being successful only when it's a genuine collaboration. She dives all the way in—and she invites everyone on the film to dive in right beside her. That's a great way of bringing out the best in your team. I know I definitely appreciate it as a screenwriter.
What could the screenwriter possibly bring to a film in production?
Right! I know…It's such a big difference, you know? With one situation, you've got some guy treating you like his dry cleaner, running off a list of notes in the 20 minutes you have scheduled with them. Then there's "The Mira Situation," where you're sitting there in the director's home, staying up all night, talking about the movie, how to tell the story the best way, how to make a great film. The "Mira Way" is obviously much more desirable to a lot of writers. It's amazing to me how many people you run into in the movie business that just don't do it that way. It's like they believe, like Vishnu, that the universe just arises out of their own skull. So when you have a chance to work with a director who is as deeply collaborative as Mira, it's kind of like, "Oh, so we're going to do this one the right way!"
How did that first project, Reluctant Fundamentalist, come together?
That was a project that was driven by Mira, really. She had somehow gotten hold of a script I'd written many years earlier and thought maybe I was the writer for Fundamentalist. She sent me the book to see what I thought. We met. We hit it off. I first came on that project to just help develop it a little from the book it was based on into this feature film, but it turned into almost two years.
She lives on the other side of the world from Los Angeles. How did she just happen upon one of your old screenplays?
Yeah, it's not like I spend a lot of time in Uganda! I'm not sure I even realized how weird it was at first because I'd seen Mira's films and really loved her attention to character, to detail, to giving emotional moments the room to exist, to breathe, to unfold very organically. I was a fan, in other words. So when I got a call telling me that Mira had read one of my scripts and wanted to talk to me about a project, my first thought wasn't, "Well, how the hell do I get to her house?"
Or, "How the hell did that old, unproduced screenplay catch the attention of a world-class director who happens to live on another continent?"
Right! It was actually one of those old screenplays I'd written that had been passed around town for a bit, heated up a couple of times, and then never happened. But those old scripts can be like calling cards. There are excellent reasons—besides practice, practice, practice—for writing as much as you can, all the time. Sometimes what you wrote isn't right for what you wanted to write back then, but it ends up being a perfect calling card, or writing sample, way down the road.
Is this true for the worlds of film and television?
In TV, it's all over very quickly. Trying to get a TV show off the ground is sort of an "all or nothing" bet. The pilot, it either goes or it doesn't. If it doesn't, you're kind of shot in the head, dead, which sounds terrible—but sometimes it's good just to know you're dead. You can move on then. In film, which has its upsides and downsides too, a good script never really goes away. It might sound naïve, but I believe that if you invest your heart and your time in something that you really care about—and it isn't completely reliant on current events for its grounding—then you've written something that can last. The script Mira read was called Bodyguard of Lies. It was a World War II spy piece about this real guy, a double agent, Juan Pujol. I wrote that in, say, 2002. She read it 10 years later! It's not really much of a strategy. It kind of relies on a bizarre twist of fate. But I've had the experience many times when a script I'd practically forgotten about suddenly rises again and gives me a little gift.
So besides Mira Nair's involvement—and her drafting you for Queen of Katwe—how are you able to connect to the material? Your produced screenplays are frequently about men in their 30s undergoing a ragged coming-of-age they probably should have done a decade, or more, earlier.
Yeah. Oh, God, yeah. Katwe is a totally different thing! All I can say is this: when I read [journalist Tim Crothers' ESPN Magazine] article, which was also a book, I know what I felt. I was practically weeping after reading 4,000-5,000 words. I had this sense, for sure, of, "I'm not sure I'm the right guy for this," but that was for all of the superficial reasons. I grew up in the west. I'm a white dude. I don't really play chess. Whatever. So even I wasn't sure I was the right guy, but I was desperately curious and interested to try.
That's where the faith of someone like Mira Nair comes into play, right?
Definitely. In the beginning, I had to trust that the people who reached out to me knew what they were doing. So I said yes and, next thing I knew, I was on a plane to Uganda. I spent a couple of weeks hanging out with the real-life Phiona and Robert and Harriet, and I got more and more comfortable with the cultural differences, which are rarely insurmountable, and I very quickly came to understand that Queen of Katwe is a story with universality and meaning for audiences everywhere in the world. That's the fabulous thing about writing about cultures and places and human lives that are very far from your own; there's that reminder that the rest of the world isn't that different from your own. That means you're never really that alone.
You've written screenplays before based on real people. It's one thing being answerable to an author you're adapting. Does it add extra pressure, knowing the human being you're writing about might end up watching the film one day?
It's true. I have worked on a number of true stories, and I've worked on a number of true stories that are based on subjects that are still alive. Every other time that I have done it, my impulse has been to keep a certain distance from the person or people. My concern was that if I got too close to someone I might not write their flaws or "shadow pieces" as honestly as I should. Who would enthusiastically agree to being portrayed in an unflattering way, right? As a storyteller, I don't want to be inhibited by that kind of stuff. I want to tell the best story that I can. But for some reason, with Katwe, I just surrendered to these people and the idea of meeting them. I decided early on that I was going to immerse myself in their world and, instead of taking a "top down" narrative approach to a screenplay—you have an idea, decide how you want to approach that idea, and then sort of "lawyer up" with yourself to make a case for your take on the idea by filling things in with facts and details of the narrative. On Katwe, I did the complete opposite. I took the "bottom up" approach. I wanted to meet the people. See the place. Learn everything I could. I figured the story would present itself clearly in time, and it did.
When The Hoax was released several years ago, you said something to the effect that you enjoyed interpreting history as a way of finding your own voice. Tell me about that.
Well, The Hoax was a good example of a situation where the main character is a real person who was still alive [Clifford Irving]. I met with him. I spent a little time with him. But my strong sense was that, for very understandable reasons, Clifford wasn't interested in his story being told by anyone but Clifford. Of course, there's an insane amount of irony in that because there I was writing a screenplay about a real man who had written a real book about a real man, but had made it all up. It was this mousetrap of irony, and you can either fight that or surrender to it. My surrendering to The Hoax was about saying to myself, "Okay, I actually have to doubt everything I'm learning here, so I'm going to incorporate this feeling of doubt into the actual story." That was my take on The Hoax—can I leave an audience doubting what is real as much as that whole experience made me doubt? That was a lot of fun!
On Katwe, you're writing a film based on a piece of journalism, which had been expanded into a book, and then you spent a significant amount of time with the people depicted in both. How does the screenwriter step in and begin figuring out the 120-page version of these events?
It's kind of weird to confess, but as a writer, I feel terrified without my research. I feel like a lamb out on the windy mountain plains when I'm not completely surrounded and encased by as much research as I can get my hands on. Before writing page one, I usually take all of my research and create a single-space document that includes, basically, everything I've got—interviews, observations, quotes, all of it. That's the legwork, the reporting, if you want to call it that, though I'm nowhere near as thorough as a journalist has to be. There's a sensory impulse that leads me through my facts and into the story and out the other side, which is a luxury I guess that journalists don't have. So this document, it's always right there beside me when I do start actually writing the screenplay. When I'm working away on the script and I get lost or I don't know what comes next or I have no idea where I'm going, all of which happens sometimes, I can glance at the document. "What the hell is this story about again? What was the next thing that happened?" That document is fucking invaluable to me. There's no replacement for it. I cannot write without it, or I wouldn't want to try.
Speaking of research, your mother was a Philadelphia news reporter on television. Did your exposure to that world impact your career choice?
You did good research, but I don't think you could guess where this little story goes. Not only was my mom a TV reporter, which is where I grew up, but she actually reviewed movies! That was her job for years. But she didn't just talk about the movie or give it however many stars or a thumb up or down; she actually produced these little video packages, which would go on the air during her review, and it would be me and my siblings and some of the neighborhood kids reenacting scenes from the movie she was reviewing. So if she was doing some kind of sword & sandals thing, there I'd be, all dressed up like a gladiator. On TV. When I was, like, 10.
That's good for the pre-adolescent social life!
I never really thought about it then. I was just seized by this idea that, "Wow! Movies must be pretty important if Mom's going to all this trouble to talk about them!"
At what point did that turn into a calling for you?
I don't know if it was a single lightning bolt. Put it this way, I knew as a kid that I wasn't going to be an electrical engineer when I grew up. I was pretty sure it was going to be far on the humanities side of the spectrum, whatever I was going to be doing in my life. For a while, I thought I wanted to be an actor. I thought I was only interested in theater, which is what I studied in college. I wasn't really sure what I was doing or where I was going to end up; I just knew I loved reading all of these old playwrights. Even today, I have a pretty huge gap in my movie vocabulary, but I know my playwrights!
Do you remember the first stories you told?
Sometimes learning to be a good storyteller happens by accident. For example, my brother and I were really into Dungeons & Dragons in a big way. For years, I was the Dungeon Master when we'd play, and I wrote missions for my brother and all our friends. Talk about an impatient audience. Twelve, 13, 14-year olds, and they were all going, "Come on! Get on with it! What happens next?" I honestly feel like I developed a sense back then of suspense and how it can be used and what impact it can have. I have a very real memory of being in the middle of conducting one of these D&D missions, and this one time, I could actually see my brother and these other kids, literally, sliding to the edge of their seats. The more I turned up the danger on the mission, the deeper they'd slide. That was huge for me! It was, like, "Oh, this is good! When I do this, then this cool thing happens!" But it wasn't until I was about 25, 26, 27 years old when I finally got around to thinking, "Maybe writing is the thing I'm most curious about. Maybe writing is the thing I want to try."
What advice might you offer up-and-coming screenwriters?
Young writers don't want to hear this. I know I didn't want to hear it when I was younger. But here it is: it's more important to cultivate a real life and a set of complex personal experiences when you're young than it is to try to imagine them and pretend like you can write well about them. It's a cliché, but it's true: go out into the world and be with the experiences you're having. Live your life. Don't ever assume that the first thing that happens to you is the most interesting thing that will ever happen to you—or that it's interesting enough to be a movie. It's not! I have seen so many movies that are about guys who just graduated from college and, you know, maybe they're feeling a little empty inside or something. Well, so what? What's the big deal? What happens next? We're so impatient these days—and so impulsive—that a lot of people feel like they need to tell us everything, all the time, but there's no care to it, no craft, no reason for it. If you're going to write, please have the courtesy of living a little bit of life first. You'll definitely be better at it. That would be my particular three-cents on the matter.
© 2016 Writers Guild of America West