Writers Guild of America
2017 Showrunner Training Program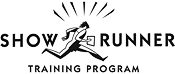 Congratulations to the 2017 Showrunner Training Program participants:
DRAMA
Helen Childress
M.A. Fortin & Joshua John Miller
Jill Goldsmith
Emmy Grinwis
Don Handfield & Richard Rayner
SJ Hodges
Randy Huggins
Raphael Jackson & Damione Macedon
Elgin James
Terri Kopp
Katherine Lingenfelter
Brandon Margolis & Brandon Sonnier
Megan Martin
Chitra Elizabeth Sampath
Anthony Sparks
Kira Snyder
Beth Szymkowski
Eric Wald
Jon Worley
COMEDY
Amy Aniobi
Aeysha Carr
Dina Chapman & Steve Sessions
Austen Earl
Kimberly Karp & Erin Simon
Frankie Shaw
Audrey Wauchope & Rachel Specter
OVERVIEW
The twelfth session of the Guild's highly acclaimed Showrunner Training Program (SRTP) begins January 2017. Conducted in partnership with the Alliance of Motion Picture and Television Producers, this important industry training program is designed to help senior-level writer-producers and recent creators hone the skills necessary to become successful showrunners in today's television landscape.
Providing invaluable instruction from current showrunners and other industry professionals, the program has helped produce many successful results. SRTP graduates have gone on to create or co-create 92 series.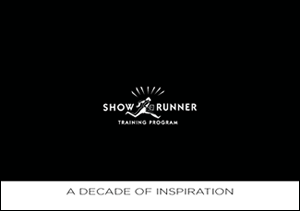 This year, 10 new shows were created or developed by Program alums including:
Jonathan Abrahams (The Arrangement)
Nick Antosca (Channel Zero)
Alexander Cary (Taken)
Liz Friedman (Conviction)
Michael D. Fuller (Quarry)
Davey Holmes (Get Shorty)
Adam Horowitz and Eddy Kitsis (Dead of Summer)
Nichole Millard and Kathryn Price (Guilt)
Bryan Moore and Chris Peterson (Lab Rats Elite Force)
Ben Queen (Powerless)
Thirty-eight alumni have continuing series this year, either as creators or showrunners or both.
The Program starts Saturday, January 14, 2017 and runs six consecutive Saturdays, ending February 18, 2017.
See a complete list of SRTP alumni.
Who is Eligible to Apply?
Current-active WGAW or WGAE members in good standing with "Producer" level credit or above on a current, dramatic (comedy or drama) television series and/or an active studio or network pilot or pilot script commitment. Writing teams are considered a single entity and are welcome to apply.
The Application Process
To apply for the SRTP, a recommendation form must first be submitted on the writer's behalf by a current or recent (2013-2016) showrunner, or executive producer, or a network or studio executive (from the development or current departments).
Recommendation Forms will be emailed to showrunners, executives, and TV series writers on August 16, 2016. The deadline for recommendations to be received is Monday, September 12, 2016.
If a writer applied last year there's no need to have a new recommendation submitted on his or her behalf; he or she can use the recommender from the previous year. If a candidate chooses to do this, they should contact Program Director Carole Kirschner before the recommendation deadline (September 12, 2016).The program will then contact the recommender for any potential updates.
If an applicant has applied before, there's no need to provide new references, though the applicant is welcome to do so. He or she can simply list the references from the previous application.
The above procedures have been implemented to streamline the re-application process and put a minimum of stress on both the candidate and his or her references and recommenders.
Once the Recommendation Form has been received, or in the case of a re-submission, the recommender has signed off for the current year, the candidate will be sent the URL for the online application and will have four weeks to complete and submit to the Guild. Once applications are reviewed, select candidates are invited for personal interviews. Approximately twenty-five writers/writing teams will be invited to join the Program.
Evaluation Criteria
Candidates will be evaluated principally on leadership, experience, project development (where relevant) and assessment of immediate need. The spectrum of applicants ranges from current showrunners to novice television writers with active development or picked-up pilots. In making final selections, consideration is given to diversity in terms of genres, personal backgrounds and industry platforms.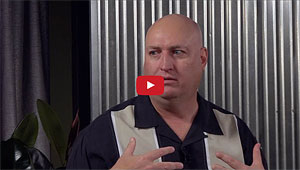 Deadlines
Recommendation forms: Monday, September 12, 2016
Online Application: Friday, October 14, 2016
If you have any questions concerning the submission process or the Program, please contact Program Director Carole Kirschner at (323) 782-4867 or email the Showrunner Training Program.
For information on the 2018 Showrunner Training Program, please check back in August 2017.