The Guild Screenings
November 2017
Welcome to the Writers Guild Theater! Remember: PARKING IS NOW FREE AT OUR THEATER!! COME ENJOY MORE MOVIES! Park on garage levels 4 and up. Enter/Exit at alley gate only.

November brings with it a bounty of great titles and amazing Q&A events. Kicking us off on Friday, November 3rd, we'll be welcoming writer/director Greta Gerwig to the theater to discuss her new buzzed about film, LADY BIRD. On Saturday, November 4th, we'll have writer/director Dan Gilroy following a screening of his latest, ROMAN J. ISRAEL, ESQ. Monday, November 6th brings the prolific writing team of Scott Neustadter and Michael H. Weber and their latest film, THE DISASTER ARTIST. Then, on Sunday, November 12th, co-writer Virgil Williams and co-writer/director Dee Rees will join us to discuss their powerful new film, MUDBOUND. Saturday, November 18th, we'll have co-writer/director Stephen Chbosky following a screening of WONDER. The next day, November 19th, writer Steven Rogers will sit down to talk about I, TONYA. Finally, on Sunday, November 26th, we welcome writers Liz Hannah and Josh Singer to discuss THE POST.
As always, members may bring TWO GUESTS to all regular screenings. We ask that members frequent the food and drink offerings from Homeboy Industries before the film. On weekends, we serve popcorn, beverages, salads, sandwiches, and fresh pastries. Only popcorn and water are allowed inside the theater, and patrons may not bring in outside food. We'll see you at the movies!
CLICK ON MOVIE TITLES TO VIEW TRAILERS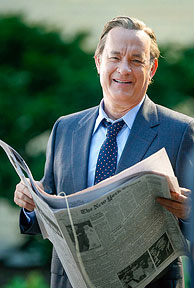 Sunday, November 26
11:00 & 5:00
A thrilling drama about the unlikely partnership of Katharine Graham (Meryl Streep), the first female publisher of The Washington Post, and its volatile, driven editor Ben Bradlee (Tom Hanks), as they come together with The New York Times to expose a massive cover-up of government secrets that spanned four decades and four U.S. Presidents.
Q&A with Liz Hannah and Josh Singer following this screening.
Written by Liz Hannah and Josh Singer
Produced by Amy Pascal, Steven Spielberg, Kristie Macosko Krieger
Directed by Steven Spielberg
Cast: Tom Hanks, Meryl Streep, Alison Brie, Carrie Coon, David Cross, Bruce Greenwood, Tracy Letts, Bob Odenkirk, Sarah Paulson, Jesse Plemons, Matthew Rhys, Michael Stuhlbarg, Bradley Whitford, Zach Woods
Not Yet Rated, Runtime Not Available, Print Courtesy of Twentieth Century Fox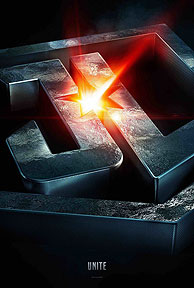 Sunday, November 26
2:00 & 8:30
Fueled by his restored faith in humanity and inspired by Superman's selfless act, Batman and his new ally Wonder Woman recruit Aquaman, Cyborg and the Flash to face an even greater enemy.
Screenplay by Chris Terrio and Joss Whedon
Story by Chris Terrio & Zack Snyder
Based on Characters from DC Entertainment
Produced by Charles Roven, Deborah Snyder, Jon Berg, Geoff Johns Directed by Zack Snyder
Cast: Ben Affleck, Henry Cavill, Amy Adams, Gal Gadot, Ezra Miller, Jason Momoa, Ray Fisher, Jeremy Irons, Diane Lane, Connie Nielsen, J.K. Simmons
Rated PG-13, 121 minutes, Print Courtesy of Warner Bros. Pictures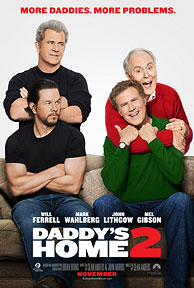 Monday, November 27
8:00
Following the events of the first film, father and stepfather Dusty (Mark Wahlberg) and Brad's (Will Ferrell) newfound partnership is put to the test when both of their dads show up at Christmastime.
Written by Sean Anders & John Morris
Based on Characters Created by Brian Burns
Produced by Will Ferrell, Chris Henchy, Adam McKay, Kevin J. Messick, John Morris
Directed by Sean Anders
Cast: Will Ferrell, Mark Wahlberg, Linda Cardellini, John Cena, John Lithgow, Mel Gibson
Rated PG-13, 98 minutes, Print Courtesy of Paramount Pictures
As a courtesy to your fellow members, please turn off all cell phones, pagers, etc., and refrain from talking during the screenings.
Screenings are held at: Writers Guild Theater, 135 S. Doheny Drive, Beverly Hills 90211
Seating is on a first-come first served basis.
WGAW Membership cards are required to attend The Guild Screenings and must be presented by the WGAW member. Your WGAW membership card allows you to bring TWO guests. If you are not a member of the WGAW, you will not be allowed admittance. For recorded Guild Screenings information, please email Guild Screenings or call (323) 782-4591. Please read our Rules and Regulations before attending the screenings.
Guild Screenings Office: (323) 782-4508 or email Guild Screenings.
PLEASE REMEMBER: OUTSIDE FOOD & DRINKS ARE PROHIBITED IN THE WGA THEATER