The Guild Screenings
April 2018
Spring Greetings from the Guild Screenings! Remember: Parking is now FREE at our Theater on garage levels 4 and up. Enter/Exit at alley gate only.

From big studio titles like READY PLAYER ONE, BLOCKERS and A QUIET PLACE to exciting indies like Lynne Ramsay's YOU WERE NEVER REALLY HERE, BEAUTY AND THD DOGS, LITTLE PINK HOUSE, OH LUCY! and WHERE IS KYRA?, to family matinees like SHERLOCK GNOMES and hot documentaries like THE CHINA HUSTLE, April brings with it movies for every taste. We also have a number of wonderful Q&A events scheduled.
On Friday, April 13, we welcome co-writers Bryan Woods & Scott Beck to discuss their work on the much anticipated thriller, A QUIET PLACE. The following day, Saturday, April 14, we host Diablo Cody, who will discuss what it was like to partner again with member Jason Reitman as director on their new film, TULLY. The following Saturday, April 21, co-writers Taylor Allen & Andrew Logan will join us following a screening of their intense new docudrama, CHAPPAQUIDDICK.
As always, members may bring TWO GUESTS to all regular screenings. Seating is first come, first serve. We ask that members frequent the food and drink offerings from Homeboy Industries before the film. On weekends, we serve popcorn, beverages, salads, sandwiches, and fresh pastries. Only popcorn and water are allowed inside the theater, and patrons may not bring in outside food. We'll see you at the movies!
CLICK ON MOVIE TITLES TO VIEW TRAILERS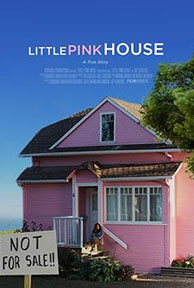 Saturday, April 21
11:00
Based on a true story, Catherine Keener plays a Connecticut nurse who finds herself at the center of a political firestorm and a Supreme Court case centering on eminent domain.
Written and Directed by Courtney Moorehead Balaker
Produced by Ted Balaker, Joel Soisson, Arielle Boisvert
Cast: Catherine Keener, Callum Keith Rennie, Jeanne Tripplehorn, Giacomo Baessato
Not Rated, 98 minutes, Print Courtesy of Korchula Productions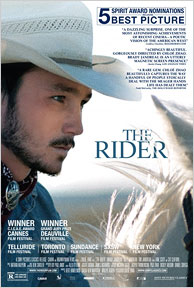 Saturday, April 21
2:00
After suffering a near fatal head injury, a young cowboy undertakes a search for new identity and what it means to be a man in the heartland of America.
Written and Directed by Chloë Zhao
Produced by Chloë Zhao, Bert Hamelinck, Sacha Ben Harroche, Mollye Asher
Cast: Brady Jandreau, Tim Jandreau, Lilly Jandreau, Lane Scott, Cat Clifford
Rated R, 104 minutes, Print Courtesy of Sony Pictures Classics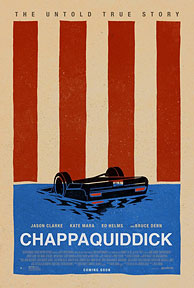 Saturday, April 21
5:00
This riveting and suspenseful docudrama depicts Ted Kennedy's involvement in the fatal 1969 car accident that claimed the life of a young campaign strategist, Mary Jo Kopechne, and the scandal that followed which forever altered his political career.
Q&A with Taylor Allen & Andrew Logan following this screening.
Written by Taylor Allen & Andrew Logan
Produced by Chris Cowles, Campbell McInnes, Mark Ciardi
Directed by John Curran
Cast: Jason Clarke, Kate Mara, Ed Helms, Jim Gaffigan, Clancy Brown, Taylor Nichols, Olivia Thirlby, Bruce Dern
Rated PG-13, 101 minutes, Print Courtesy of Entertainment Studios Motion Pictures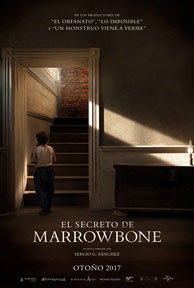 Saturday, April 21
8:30
In this creepy period ghost film, a young man and his three younger siblings, who have kept secret the death of their beloved mother in order to remain together, are plagued by a sinister presence in the sprawling manor in which they live.
Written and Directed by Sergio G. Sánchez
Produced by Belén Atienza, álvaro Augustin, Ghislain Barrois
Cast: George MacKay, Anya Taylor-Joy, Charlie Heaton, Mia Goth, Matthew Stagg, Kyle Soller, Nicola Harrison, Tom Fisher, Paul Jesson, Myra Kathryn Pearse
Rated R, 110 minutes, Print Courtesy of Magnet Releasing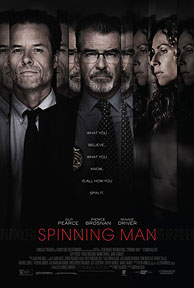 Sunday, April 22
11:00
In this psychological thriller, a happily married professor (Pierce Brosnan), known for having affairs with students, becomes the prime suspect when a young woman goes missing.
Screenplay by Matthew Aldrich
Based on the Book "The Spinning Man" by George Harrar
Produced by Keith Arnold, Ellen Wander
Directed by Simon Kaijser
Cast: Guy Pearce, Pierce Brosnan, Minnie Driver, Alexandra Shipp, Odeya Rush, Jamie Kennedy, Clark Gregg, Sean Blakemore, Eliza Pryor, Noah Salsbury Lipton
Rated R, 100 minutes, Print Courtesy of Lionsgate Premiere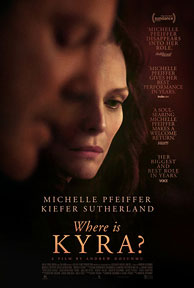 Sunday, April 22
2:00
An unemployed woman (Michelle Pfeiffer) finds her life falling apart following the death of her mother, and she soon resorts to desperate measures in order to avoid being evicted.
Screenplay by Darci Picoult
Story by Andrew Dosunmu & Darci Picoult
Produced by Christine Vachon, David Hinojosa, Rhea Scott
Directed by Andrew Dosunmu
Cast: Michelle Pfeiffer, Kiefer Sutherland
Not Rated, 98 minutes, Print Courtesy of Paladin Media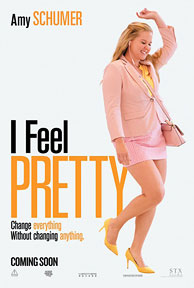 Sunday, April 22
5:00
A woman struggling with insecurity (Amy Schumer) wakes from a fall believing she is the most beautiful and capable woman on the planet. Her new confidence empowers her to live fearlessly, but what happens when she realizes her appearance never changed?
Written and Directed by Abby Kohn & Marc Silverstein
Produced by McG, Mary Viola, Nicolas Chartier, Amy Schumer, Alissa Phillips, Dominic Rustam
Cast: Amy Schumer, Michelle Williams, Rory Scovel, Emily Ratajkowski, Aidy Bryant, Busy Philipps, Tom Hopper, Naomi Campbell, Lauren Hutton
Rated PG-13, 110 minutes, Print Courtesy of STXfilms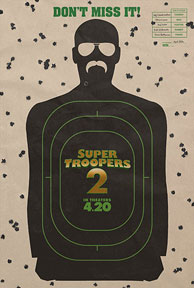 Sunday, April 22
8:00
When a border dispute arises between the U.S. and Canada, the Super Troopers are tasked with establishing a Highway Patrol station in the disputed area. From the Broken Lizard comedy team.
Written by Broken Lizard
Produced by Richard Perello
Directed by Jay Chandrasekhar
Cast: Jay Chandrasekhar, Kevin Heffernan, Steve Lemme, Paul Soter, Erik Stolhanske, Rob Lowe, Brian Cox
Rated R, 99 minutes, Print Courtesy of Fox Searchlight Pictures
As a courtesy to your fellow members, please turn off all cell phones, pagers, etc., and refrain from talking during the screenings.
Screenings are held at: Writers Guild Theater, 135 S. Doheny Drive, Beverly Hills 90211
Seating is on a first-come first served basis.
WGAW Membership cards are required to attend The Guild Screenings and must be presented by the WGAW member. Your WGAW membership card allows you to bring TWO guests. If you are not a member of the WGAW, you will not be allowed admittance. For recorded Guild Screenings information, please email Guild Screenings or call (323) 782-4591. Please read our Rules and Regulations before attending the screenings.
Guild Screenings Office: (323) 782-4508 or email Guild Screenings.
PLEASE REMEMBER: OUTSIDE FOOD & DRINKS ARE PROHIBITED IN THE WGA THEATER