The Guild Screenings
July 2018
Greetings from the Guild Screenings! Remember: Parking is now FREE at our Theater on garage levels 4 and up. Enter/Exit at alley gate only.

July at the Writers Guild Theater offers a great assortment of studio and family releases (ANT-MAN AND THE WASP, MAMMA MIA! HERE WE GO AGAIN, HOTEL TRANSYLVANIA 3), compelling indies (the thrilling NANCY, the sci-fi satire SORRY TO BOTHER YOU, the heartfelt BOUNDARIES and HEARTS BEAT LOUD) and some must-see documentaries (WHITNEY and GENERATION WEALTH).
We also have a number of exciting Q&A events. On Saturday, July 7th, we'll have writer/director Shana Festeon hand to talk about her funny and touching new film, BOUNDARIES. On Sunday, July 8th, we welcome co-writer/director Gus Van Sant & co-writers Jack Gibson & William A. Eatman following the screening of their new film, DON'T WORRY, HE WON'T GET FAR ON FOOT. The following Sunday, July 15th, you won't want to miss comedian/writer/director Bo Burnham discuss his debut film EIGHTH GRADE. On Friday, July 20th, we have writer/director Rawson Marshall Thurberwith his action extravaganza SKYSCRAPER. Finally on Saturday, July 21st, Joey Hartstone will join us to discuss his political docudrama SHOCK AND AWE.
As always, members may bring TWO GUESTS to all regular screenings, except where noted. Seating is first come, first serve. We ask that members frequent the food and drink offerings from Homeboy Industries before the film. On weekends, we serve popcorn, beverages, salads, sandwiches, and fresh pastries. Only popcorn and water are allowed inside the theater, and patrons may not bring in outside food. We'll see you at the movies!
CLICK ON MOVIE TITLES TO VIEW TRAILERS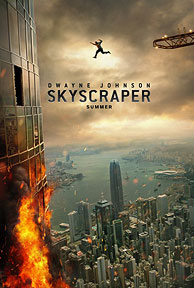 Friday, July 20
7:30
FBI Hostage Rescue Team leader and U.S. war veteran Will Sawyer (Dwayne Johnson) assesses security for skyscrapers. On assignment in China, he finds the tallest, safest building in the world suddenly ablaze, and he's framed for it. A wanted man on the run, Will must find those responsible, clear his name, and somehow rescue his family who are trapped inside the building…above the fire line.
Q&A with Rawson Marshall Thurber following this screening.
Written and Directed by Rawson Marshall Thurber
Produced by Beau Flynn, Dwayne Johnson, Rawson Marshall Thurber, Hiram Garcia
Cast: Dwayne Johnson, Neve Campbell, Chin Han, Noah Taylor, Roland Møller, Byron Mann, Pablo Schreiber, Hannah Quinlivan
Rated PG-13, 109 minutes. Print Courtesy of Universal Pictures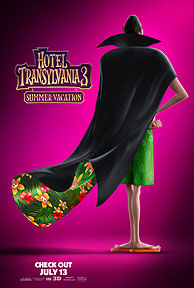 Saturday, July 21
11:00 (3D)
The monster family embarks on a vacation on a luxury monster cruise ship. As the pack starts enjoying colossal buffets and exotic excursions, the dream vacation turns into a nightmare when Drac falls for the mysterious ship captain, who hides a dangerous secret that could destroy all of monsterkind.
Written by Genndy Tartakovsky and Michael McCullers
Produced by Michelle Murdocca
Directed by Genndy Tartakovsky
Voice Cast: Adam Sandler, Andy Samberg, Selena Gomez, Kevin James, David Spade, Steve Buscemi, Keegan-Michael Key, Molly Shannon, Fran Drescher, Kathryn Hahn, Jim Gaffigan, Mel Brooks
FAMILY MATINEE: Members may bring up to 3 guests (ages 3 and up) to this screening.
Rated PG, 92 minutes. Print Courtesy of Sony Pictures Animation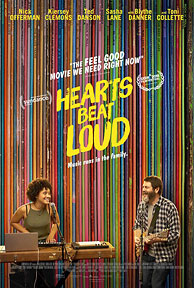 Saturday, July 21
2:00
In the hip Brooklyn neighborhood of Red Hook, single dad and record store owner Frank (Nick Offerman) forms an unlikely songwriting duo with his daughter before she leaves for college. After their first song becomes an internet breakout, the two embark on a journey of love, growing up and musical discovery.
Written by Brett Haley & Marc Basch
Produced by Houston King, Sam Bisbee, Sam Slater
Directed by Brett Haley
Cast: Nick Offerman, Kiersey Clemons, Ted Danson, Sasha Lane, Blythe Danner, Toni Collette
Rated PG-13, 97 minutes. Print Courtesy of Gunpowder & Sky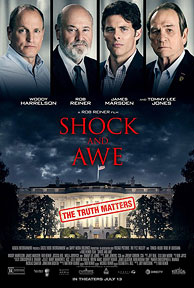 Saturday, July 21
5:00
This film is basedon the true events of Knight Ridder journalists who were the only ones who "got it right" in the lead-up to the 2003 IraqWar, by questioning the president's claim that Saddam Hussein had "weapons of mass destruction."
Q&A with Joey Hartstone following this screening.
Written by Joey Hartstone
Based on the life stories of Joseph Galloway, Jonathan Landay, Warren Strobel, and John Walcott
Produced by Rob Reiner, Matthew George, Michele Reiner, Elizabeth A. Bell
Directed by Rob Reiner
Cast: Woody Harrelson, James Marsden, Milla Jovovich, Jessica Biel, Tommy Lee Jones, Rob Reiner, Luke Tennie, Richard Schiff
Rated R, 90 minutes. Print Courtesy of Vertical Entertainment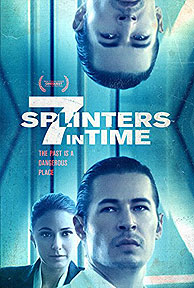 Saturday, July 21
8:00
A detective investigates a murder, only to find that the victim is… himself. Soon, he discovers multiple versions of himself, not all of them friendly.
Written and Directed by Gabriel Judet-Weinshel
Produced by Trevor Crafts, Edoardo Ballerini, Gabriel Judet-Weinshel, Gill Holand, Isen Robbins, Aimee Schoof
Cast: Edoardo Ballerini, Greg Bennick, Akiva Schaffer, Al Sapienza, Lynn Cohen, Sean Gaffney, Giuliana Carullo, Emmanuelle Chriqui, Austin Pendleton, Sarah Sokolovic
Not Rated, 75 minutes. Print Courtesy of Gravitas Ventures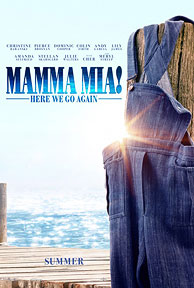 Saturday, July 28
11:00 & 5:00
In this prequel/sequel to Mamma Mia!, Sophie learns about her mother's past while seeking guidance on how to handle her pregnancy.
Screenplay by Ol Parker
Story by Richard Curtis and Ol Parker and Catherine Johnson
Originally Conceived by Judy Craymer
Based on the Original Musical by Catherine Johnson
Produced by Judy Craymer, Gary Goetzman
Directed by Ol Parker
Cast: Christine Baranski, Pierce Brosnan, Dominic Cooper, Colin Firth, Andy Garcia, Lily James, Amanda Seyfried, Stellan Skarsgård, Julie Walters, Alexa Davies, Josh Dylan, Jeremy Irvine, Hugh Skinner, Jessica Keenan Wynn, Cher, Meryl Streep
Rated PG-13, 107 minutes. Print Courtesy of Universal Pictures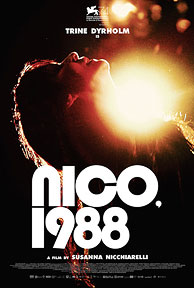 Saturday, July 28
2:00
A tragic biopic about legendary Velvet Underground singer Nico.Approaching 50 and living a solitary life in Manchester, her manager convinces Nicoto hit the road and tour Europe to promote her latest album. Struggling with her demons and the consequences of a muddled life, she longs to rebuild a relationship with her son, whose custody she lost long ago.
Written and Directed by Susanna Nicchiarelli
Produced by Marta Donzelli, Gregorio Paonessa, Joseph Rouschop, Valérie Bournonville
Cast: Trine Dyrholm, John Gordon Sinclair, Anamaria Marinca, Sandor Funtek
Rated R, 93 minutes. Print Courtesy of Magnolia Pictures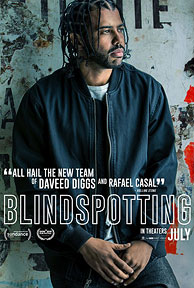 Saturday, July 28
8:00
Lifelong friends Daveed Diggs and Rafael Casal co-wrote and star in this timely and wildly entertaining story about the intersection of race and class set against the backdrop of a rapidly gentrifying Oakland.
Written by Rafael Casal & Daveed Diggs
Produced by Keith Calder, Jess Calder, Rafael Casal, Daveed Diggs
Directed by Carlos López Estrada
Cast: Daveed Diggs, Rafael Casal, Janina Gavankar, Jasmine Cephas Jones, Ethan Embry, Tisha Campbell-Martin, Utkarsh Ambudkar, Wayne Knight
Rated R, 95 minutes. Print Courtesy of Lionsgate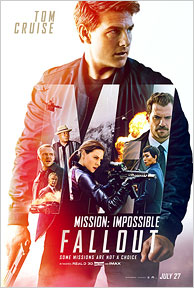 Sunday, July 29
10:30 & 5:00
Ethan Hunt (Tom Cruise, once again doing his own stunts) and his IMF team find themselves in a race against time, hunted by assassins and former allies while trying to prevent a global catastrophe.
Written and Directed by Christopher McQuarrie
Based on the Television Series Created by Bruce Geller
Produced by Tom Cruise, Christopher McQuarrie, Jake Myers, J.J. Abrams
Cast: Tom Cruise, Henry Cavill, Simon Pegg, Rebecca Ferguson, Ving Rhames, Sean Harris, Angela Bassett, Vanessa Kirby, Michelle Monaghan, Alec Baldwin, Wes Bentley, Frederick Schmidt
Not Yet Rated, 147 minutes. Print Courtesy of Paramount Pictures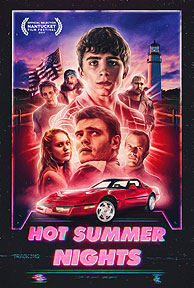 Sunday, July 29
2:00
Set in Cape Cod over one scorching summer, this fun and stylized thriller follows a teenager (Timothée Chalamet) who gets in over his head dealing drugs with the neighborhood rebel while pursuing his new partner's enigmatic sister.
Written and Directed by Elijah Bynum
Produced by Dan Friedkin, Ryan Friedkin, Bradley Thomas
Cast: Timothée Chalamet, Maika Monroe, Alex Roe, Maia Mitchell
Rated R, 107 minutes. Print Courtesy of A24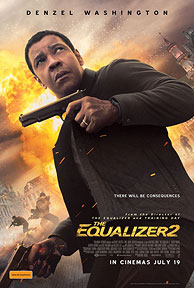 Sunday, July 29
8:30
Denzel Washington returns to one of his signature roles in the first sequel of his career. He plays Robert McCall, who serves unflinching justice for the exploited and oppressed – but how far will he go when that is someone he loves?
Written by Richard Wenk
Based on the Television Series Created by Michael Sloan and Richard Lindheim
Produced by Todd Black, Jason Blumenthal, Denzel Washington, Alex Siskin, Steve Tisch, Mace Neufeld, Tony Eldridge, Michael Sloan
Directed by Antoine Fuqua
Cast: Denzel Washington, Pedro Pascal, Ashton Sanders, Bill Pullman, Melissa Leo
Not Yet Rated, 129 minutes. Print Courtesy of Columbia Pictures
As a courtesy to your fellow members, please turn off all cell phones, pagers, etc., and refrain from talking during the screenings.
Screenings are held at: Writers Guild Theater, 135 S. Doheny Drive, Beverly Hills 90211
Seating is on a first-come first served basis.
WGAW Membership cards are required to attend The Guild Screenings and must be presented by the WGAW member. Your WGAW membership card allows you to bring TWO guests. If you are not a member of the WGAW, you will not be allowed admittance. For recorded Guild Screenings information, please email Guild Screenings or call (323) 782-4591. Please read our Rules and Regulations before attending the screenings.
Guild Screenings Office: (323) 782-4508 or email Guild Screenings.
PLEASE REMEMBER: OUTSIDE FOOD & DRINKS ARE PROHIBITED IN THE WGA THEATER