The Guild Screenings
September 2019
Welcome to the Guild Screenings! Please feel free to visit your theater early, to schmooze and banter with your fellow scribes.

It's back to school, and back to the movies! We have some big studio titles (THE GOLDFINCH, IT CHAPTER 2), cool indies (DOWNTON ABBEY, MS. PURPLE, THE DAY SHALL COME), and some fabulous foreign titles (PAIN AND GLORY, MONOS, FIRST LOVE).
We also have a number of exciting Q&As. On Sunday, September 15, we'll have writer/director Lorene Scafaria with her crime drama HUSTLERS. On Saturday, September 21, co-writer/director David Michôd and co-writer Joel Edgerton will discuss his Shakespearean adaptation THE KING. On Sunday, September 22, writer Scott Z. Burns will speak after his topical comedy THE LAUNDROMAT. Finally, on Saturday, September 28, we're pleased to host co-writer/director James Gray & co-writer Ethan Gross with their sci-fi opus AD ASTRA.
As always, members may bring TWO GUESTS to all regular screenings, except where noted. Seating is first come, first serve. We ask that members frequent the food and drink offerings from Homeboy Industries before the film. On weekends, we serve popcorn, beverages, salads, sandwiches, and fresh pastries. Only popcorn and water are allowed inside the theater, and patrons may not bring in outside food. Free parking is available on garage levels 4 and up only. We'll see you at the movies!
CLICK ON MOVIE TITLES TO VIEW TRAILERS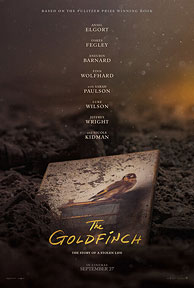 Saturday, September 21
10:30 & 8:30
Theodore Decker (Ansel Elgort) was 13 years old when his mother was killed in a bombing at the Metropolitan Museum of Art in New York. The tragedy changes the course of his life, sending him on a stirring odyssey of grief and guilt, reinvention and redemption, and even love. Adapted from the Pulitzer Prize winning novel.
Screenplay by Peter Straughan
Based on the Novel by Donna Tartt
Produced by Nina Jacobson, Brad Simpson
Directed by John Crowley
Cast: Ansel Elgort, Oakes Fegley, Aneurin Barnard, Finn Wolfhard, Sarah Paulson, Luke Wilson, Jeffrey Wright, Nicole Kidman
Rated R, 149 minutes, Print Courtesy of Warner Bros. Pictures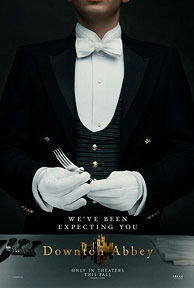 Saturday, September 21
2:00
The continuing story of the Crawley family, wealthy owners of a large estate in the English countryside in the early 20th century.
Screenplay by Julian Fellowes
Based on the Television Series Created by Julian Fellowes
Produced by Gareth Neame, Jullian Fellowes, Liz Trubridge
Directed by Michael Engler
Cast: Hugh Bonneville, Jim Carter, Michelle Dockery, Elizabeth McGovern, Maggie Smith, Imelda Staunton, Penelope Wilton
Rated PG, 122 minutes, Print Courtesy of Focus Features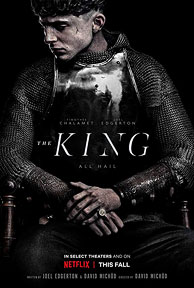 Saturday, September 21
5:00
Hal, wayward prince and heir to the English throne, is crowned King Henry V after his tyrannical father dies. Now the young king must navigate palace politics, the war his father left behind, and the emotional strings of his past life.
Q&A with co-writer/director David Michôd immediately following this screening.
Written by Joel Edgerton & David Michôd
Produced by Joel Edgerton, Dede Gardner, Jeremy Kleiner, David Michôd, Brad Pitt, Liz Watts
Directed by David Michôd
Cast: Timothée Chalamet, Joel Edgerton, Sean Harris, Ben Mendelsohn, Robert Pattinson, Lily-Rose Depp
Rated R, 140 minutes, Print Courtesy of Netflix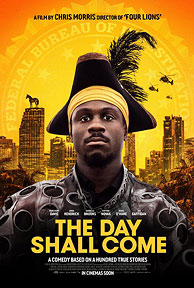 Sunday, September 22
11:00
In this twisted satire, an impoverished preacher is offered cash to help his family. He has no idea his sponsor is the FBI, who plan to turn him into a terrorist by fueling his madcap revolutionary dreams.
Written by Chris Morris and Jesse Armstrong
Produced by Iain Canning, Emile Sherman, Anne Carey, Chris Morris, Derrin Schlesinger
Directed by Chris Morris
Cast: Marchánt Davis, Anna Kendrick, Danielle Brooks, Denis O'Hare, Jim Gaffigan, Andrel McPherson, Curtiss Cook Jr., Malcolm Mays, Calah Lane
Not Yet Rated, 88 minutes, Print Courtesy of IFC Films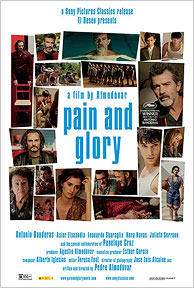 Sunday, September 22
2:00
An aging film director reflects on his life, as past and present come crashing down around him. A poignant, self-referential tale from writer/director Pedro Almodóvar.
Written and Directed by Pedro Almodóvar
Produced by Agustín Almodóvar
Cast: Antonio Banderas, Asier Etxeandia, Leonardo Sbaraglia, Nora Navas, Julieta Serrano, César Vicente, Asier Flores, Penélope Cruz
This film is in Spanish with English subtitles.
Rated R, 113 minutes, Print Courtesy of Sony Pictures Classics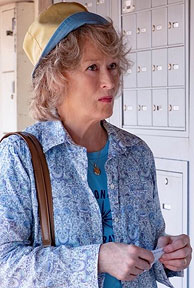 Sunday, September 22
5:00
A widow investigates an insurance fraud, a chase which leads to a pair of Panama City law partners exploiting the world's financial system.
Q&A with writer Scott Z. Burns immediately following this screening.
Written by Scott Z. Burns
Based on the Non-Fiction Novel "Secrecy World" by Jake Bernstein
Produced by Lawrence Grey, Gregory Jacobs, Michael Sugar, Scott Z. Burns
Directed by Steven Soderbergh
Cast: Meryl Streep, Gary Oldman, Antonio Banderas
Rated R, 96 minutes, Print Courtesy of Netflix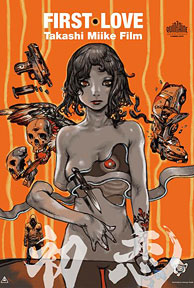 Sunday, September 22
8:00
A young boxer and a call girl get caught up in a drug-smuggling scheme in Tokyo. A pulpy, violent comedy from writer Masaru Nakamura and director Takashi Miike.
Written by Masaru Nakamura
Produced by Muneyuki Kii, Jeremy Thomas, Misako Saka
Directed by Takashi Miike
Cast: Masataka Kubota, Nao Omori, Shota Sometani, Sakurako Konishi
This film is in Japanese with English subtitles.
Not Rated, 108 minutes, Print Courtesy of Well Go USA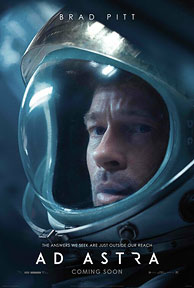 Saturday, September 28
11:00 & 5:00
An astronaut travels to the outer edge of the solar system to find his missing father, a renegade scientist. He uncovers secrets which challenge the nature of human existence and our place in the cosmos.
Q&A with co-writer/director James Gray & co-writer Ethan Gross immediately following the 5pm screening.
Written by James Gray & Ethan Gross
Produced by Brad Pitt, Dede Gardner, Jeremy Kleiner, James Gray, Anthony Katagas, Rodrigo Teixeira, Arnon Milchan
Directed by James Gray
Cast: Brad Pitt, Tommy Lee Jones, Ruth Negga, Liv Tyler, Donald Sutherland
Rated PG-13, 124 minutes, Print Courtesy of Twentieth Century Fox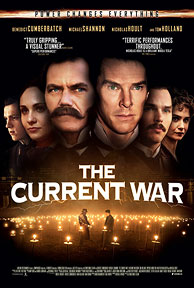 Saturday, September 28
2:00
The dramatic story of the cutthroat race between electricity titans Thomas Edison and George Westinghouse to determine whose electrical system would power the modern world.
Written by Michael Mitnick
Produced by Timur Bekmambetov, Basil Iwanyk
Directed by Alfonso Gomez-Rejon
Cast: Benedict Cumberbatch, Michael Shannon, Katherine Waterston, Tom Holland, Tuppence Middleton, Matthew Macfadyen, Nicholas Hoult
Rated PG-13, 107 minutes, Print Courtesy of 101 Studios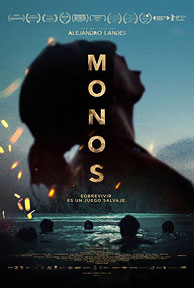 Saturday, September 28
8:30
On an isolated mountaintop in Colombia, eight kids with guns watch over a hostage, a rickety situation which devolves into savage anarchy. Winner, Sundance World Cinema Special Jury Award.
Screenplay by Alejandro Landes & Alexis Dos Santos
Story by Alejandro Landes
Produced by Alejandro Landes, Fernando Epstein, Santiago A. Zapata, Cristina Landes
Directed by Alejandro Landes
Cast: Julianne Nicholson, Moises Arias, Sofia Buenaventura, Deiby Rueda, Karen Quintero, Laura Castrillón, Julian Giraldo, Paul Cubides, Sneider Castro, Wilson Salazar, Jorge Román
This film is in Spanish with English subtitles.
Rated R, 102 minutes, Print Courtesy of Neon
As a courtesy to your fellow members, please turn off all cell phones, pagers, etc., and refrain from talking during the screenings.
Screenings are held at: Writers Guild Theater, 135 S. Doheny Drive, Beverly Hills 90211
Seating is on a first-come first served basis.
WGAW Membership cards are required to attend The Guild Screenings and must be presented by the WGAW member. Your WGAW membership card allows you to bring TWO guests. If you are not a member of the WGAW, you will not be allowed admittance. For recorded Guild Screenings information, please email Guild Screenings or call (323) 782-4591. Please read our Rules and Regulations before attending the screenings.
Guild Screenings Office: (323) 782-4508 or email Guild Screenings.
PLEASE REMEMBER: OUTSIDE FOOD & DRINKS ARE PROHIBITED IN THE WGA THEATER