The Guild Screenings
July 2019
Welcome to the Writers Guild Theater! Please show up early to schmooze and visit with your fellow scribes.

Summer is going full blast, and we have the big studio titles like SPIDER-MAN: FAR FROM HOME, THE LION KING, and STUBER. There are acclaimed indies such as THE FAREWELL and SKIN. We also have some wonderful documentaries, MARIANNE & LEONARD: WORDS OF LOVE, MIKE WALLACE IS HERE, and JAY MYSELF. Finally, we have two special Q&A events. On Sunday, July 7, writer/director Riley Stearns will join us after his new comedy THE ART OF SELF-DEFENSE. Following that on Sunday, July 28, writer Doug Atchison shares his heartfelt true-life drama BRIAN BANKS. So skip the beach and visit your Guild Theater!
As always, members may bring TWO GUESTS to all regular screenings, except where noted. Seating is first come, first serve. We ask that members frequent the food and drink offerings from Homeboy Industries before the film. On weekends, we serve popcorn, beverages, salads, sandwiches, and fresh pastries. Only popcorn and water are allowed inside the theater, and patrons may not bring in outside food. Free parking is available on garage levels 4 and up. We'll see you at the movies!
CLICK ON MOVIE TITLES TO VIEW TRAILERS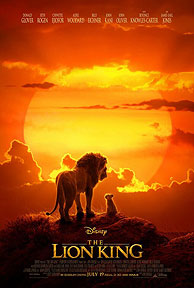 Sunday, July 21
11:00 (3D) & 2:00 (2D)
Simba, son of Mufasa, hopes to follow in his father's footsteps. But Mufasa's brother, Scar, betrays Mufasa and takes over the Pride Lands, forcing Simba into exile. Simba has to learn responsibility and bravery, to take back what is rightfully his.
Screenplay by Jeff Nathanson
Based on the "The Lion King" Screenplay by Irene Mecchi and Jonathan Roberts and Linda Woolverton
Produced by Jon Favreau, Jeffrey Silver, Karen Gilchrist
Directed by Jon Favreau
Voice Cast: Donald Glover, Seth Rogen, Chiwetel Ejiofor, Alfre Woodard, Billy Eichner, John Kani, John Oliver, Florence Kasumba, Eric André, Keegan-Michael Key, JD McCrary, Shahadi Wright Joseph, Beyoncé Knowles-Carter, James Earl Jones
FAMILY MATINEE: Members may bring up to 3 guests (ages 3 and up) to these screenings.
Rated PG, 118 minutes, Print Courtesy of Disney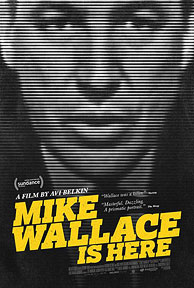 Sunday, July 21
5:00
A look at the career of legendary "60 Minutes" newsman Mike Wallace.
Produced by Avi Belkin, Rafael Marmor, John Battsek, Peggy Drexler, Christopher Leggett
Directed by Avi Belkin
Featuring: Mike Wallace
This feature is a Documentary
Rated PG-13, 94 minutes, Print Courtesy of Magnolia Pictures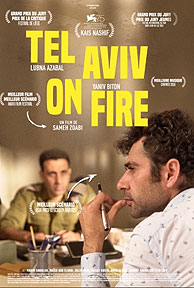 Sunday, July 21
8:00
A witty comedy commenting on the Palestinian-Israeli conflict. Salam, a Palestinian living in Jerusalem, works on a popular soap opera. He gets ideas for the show from the commander at his daily check point, and his TV career takes off.
Written by Dan Kleinman and Sameh Zoabi
Produced by Amir Harel, Miléna Poylo, Gilles Sacuto, Bernard Michaux, Patrick Quinet
Directed by Sameh Zoabi
Cast: Kais Nashif, Lubna Azabal, Yaniv Biton
This film is in Arabic and Hebrew with English subtitles.
Not Yet Rated, 100 minutes, Print Courtesy of Cohen Media Group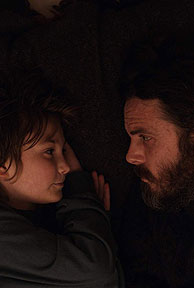 Friday, July 26
8:00
A decade after a pandemic has wiped out half the world's population, a father struggles to protect his daughter against a man's world.
Written and Directed by Casey Affleck
Produced by Teddy Schwartzman, Casey Affleck, John Powers Middleton
Cast: Casey Affleck, Tom Bower, Elisabeth Moss, Anna Pniowsky
Rated R, 119 minutes, Print Courtesy of Saban Films and Paramount Pictures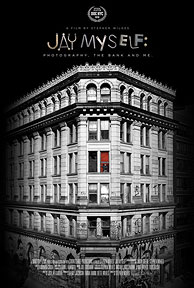 Saturday, July 27
11:00
An intimate portrait of renowned photographer and artist Jay Maisel, who, after 48 years, begrudgingly sells his home -- the 35,000 square‐foot, 100‐year‐old landmark building in Manhattan known simply as "The Bank." The film documents Jay's monumental move, representing the end of an era in New York City.
Written by Josh Alexander
Produced by Henry Jacobson, Emma Tammi, Bette Wilkes
Directed by Stephen Wilkes
Featuring: Jay Maisel
This feature is a Documentary
Not Rated, 79 minutes, Print Courtesy of Oscilloscope Laboratories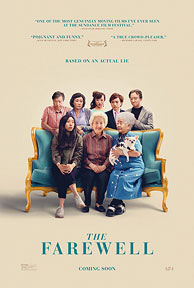 Saturday, July 27
2:00
A Chinese family discovers their grandmother has a terminal illness and decides to keep her in the dark, scheduling a fake wedding celebration so that they can all gather before she dies. Based upon a true story.
Written and Directed by Lulu Wang
Produced by Daniele Melia, Marc Turtletaub, Peter Saraf, Andrew Miano, Chris Weitz, Jane Zheng, Lulu Wang, Anita Gou
Cast: Awkwafina, Tzi Ma, Diana Lin, Zhao Shuzhen
Rated PG, 98 minutes, Print Courtesy of A24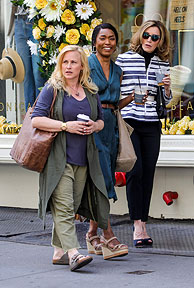 Saturday, July 27
5:00
Three mothers who are long-time friends and empty nesters decide to drive to New York City to reconnect with their adult sons. In the process, they realize their sons are not the only ones whose lives need to change.
Screenplay by Mark Andrus and Cindy Chupack
Based on the Novel "Whatever Makes You Happy" by William Sutcliffe
Produced by Cathy Schulman, Jason Michael Berman
Directed by Cindy Chupack
Cast: Angela Bassett, Patricia Arquette, Felicity Huffman, Sinqua Walls, Jake Hoffman, Jake Lacy, Afton Williamson, Heidi Gardner, Frank de Julio
Rated R, 120 minutes, Print Courtesy of Netflix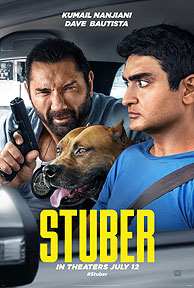 Saturday, July 27
8:00
A detective recruits his Uber driver into an unexpected night of mayhem, where the mild-mannered man desperately tries to hold onto his life and his five-star rating.
Written by Tripper Clancy
Produced by Jonathan Goldstein, John Francis Daley
Directed by Michael Dowse
Cast: Kumail Nanjiani, Dave Bautista, Iko Uwais, Natalie Morales, Betty Gilpin, Jimmy Tatro, Mira Sorvino, Karen Gillan
Rated R, 105 minutes, Print Courtesy of Twentieth Century Fox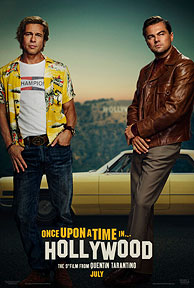 Sunday, July 28
*SCREENING CANCELLED*
Replacement films were added below.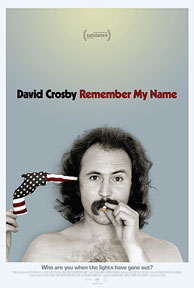 Sunday, July 28
11:00
In this deeply personal documentary, David Crosby reflects on his life, family, challenging journey, and the transformative power of music.
Produced by Cameron Crowe, Michele Farinola, Greg Mariotti
Directed by A.J. Eaton
Featuring: David Crosby
This film is a Documentary.
Rated R, 95 minutes, Print Courtesy of Sony Pictures Classics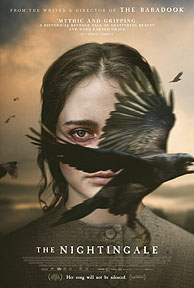 Sunday, July 28
2:00
In 1825, a young Irish convict woman chases a British officer through the rugged Tasmanian wilderness, bent on revenge for a terrible act of violence he committed against her family. Along the way, she enlists the services of an Aboriginal tracker, who is also marked by trauma. From Jennifer Kent, writer/director of The Babadook.
Written and Directed by Jennifer Kent
Produced by Kristina Ceyton, Bruna Papandrea, Steve Hutensky
Cast: Aisling Franciosi, Sam Claflin, Baykali Ganambarr, Damon Herriman, Harry Greenwood, Ewen Leslie, Charlie Shotwell, Michael Sheasby, Charlie Jampijinpa Brown, Magnolia Maymuru
WARNING: THIS FILM CONTAINS EXTREMELY GRAPHIC VIOLENCE. VIEWER DISCRETION ADVISED.
Rated R, 136 minutes, Print Courtesy of IFC Films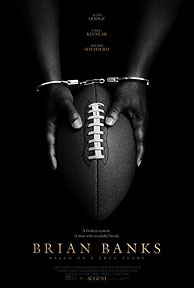 Sunday, July 28
5:00
A football player's dreams to play in the NFL are halted when he is wrongly convicted and sent to prison. Years later, he fights to clear his name with a lawyer from the California Innocence Project. Based on a true story.
Q&A with Doug Atchison immediately following this screening.
Written by Doug Atchison
Produced by Amy Baer, Shivani Rawat, Monica Levinson
Directed by Tom Shadyac
Cast: Aldis Hodge, Greg Kinnear, Sherri Shepherd, Melanie Liburd
Rated PG-13, 99 minutes, Print Courtesy of Bleecker Street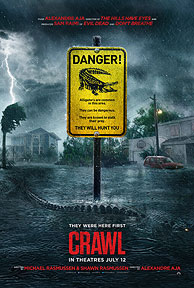 Sunday, July 28
8:30
A young woman, attempting to save her father during a Category 5 hurricane, finds herself fighting for her life against rising floodwaters and a pack of gigantic alligators.
Written by Michael Rasmussen & Shawn Rasmussen
Produced by Craig Flores, Sam Raimi, Alexandre Aja
Directed by Alexandre Aja
Cast: Kaya Scodelario, Barry Pepper
Rated R, 87 minutes, Print Courtesy of Paramount Pictures
As a courtesy to your fellow members, please turn off all cell phones, pagers, etc., and refrain from talking during the screenings.
Screenings are held at: Writers Guild Theater, 135 S. Doheny Drive, Beverly Hills 90211
Seating is on a first-come first served basis.
WGAW Membership cards are required to attend The Guild Screenings and must be presented by the WGAW member. Your WGAW membership card allows you to bring TWO guests. If you are not a member of the WGAW, you will not be allowed admittance. For recorded Guild Screenings information, please email Guild Screenings or call (323) 782-4591. Please read our Rules and Regulations before attending the screenings.
Guild Screenings Office: (323) 782-4508 or email Guild Screenings.
PLEASE REMEMBER: OUTSIDE FOOD & DRINKS ARE PROHIBITED IN THE WGA THEATER