The Writers President, 1921-1926
Rupert Hughes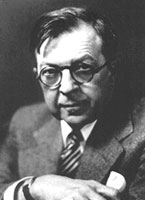 Co-founder of The Writers, a precursor to the Screen Writers Guild, Rupert Hughes led multiple careers and shared screen credits for the Oscar-nominated The Patent Leather Kid (1927), Ladies' Man (1931) with Herman Mankiewicz, No One Man (1932) with Sidney Buchman, E. Percy Heath, and Alice Leahy, and FBI Girl (1951), among numerous other films. His directing credits include The Wall Flower (1922), Look Your Best (1923), and True as Steel (1924).
Best known for his more than 60 books and more than a dozen plays, Hughes was one of the elite authors hired for Samuel Goldwyn's fleet of "Eminent Authors Inc." In 1936 Hughes resigned from the Screen Writers Guild, accusing its leadership of communism, and formed the rival group the Screen Playwrights.
Hughes was born in Lancaster, Missouri, on January 31, 1872, earned two degrees at Adelbert College in Cleveland, attended Yale University, and began his writing career as a reporter for the New York Journal. In addition to writing, he was a sculptor, composer, scholar, radio commentator, and a citizen soldier who pursued Pancho Villa. He died on September 9, 1956, in Los Angeles.