Get Paid on Time: Late Pay for Writers
Preventing late payment of individual writers protects all writers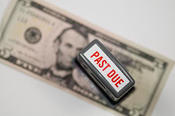 The MBA requires timely payment. When payment is late, it is a violation of the MBA and should be reported to the Guild for enforcement. If all MBA-covered writers reported their late payment issues, not only could the Guild seek payment with interest on behalf of the individual writers, the aggregate information of these complaints can be used to identify a pattern of practice among employers that repeatedly pay their writers late. This information can prove invaluable to Guild staff for enforcement as well at the bargaining table when negotiating your next contract.
STEPS TO GETTING PAID ON TIME
The Guild wants to help you collect your money. When you or your representative contact the Guild, staff will assist you in determining how best to proceed. Problems are usually resolved informally. Often matters are handled informally on your behalf. If a writer has a legitimate complaint, frequently a call to the Company from the Guild is frequently enough to produce results. Contact the Guild any time you believe you have been paid late. It's up to you how to proceed and your Guild can help you decide.
To ensure timely payment, you are responsible for the following:
Start writing only after being officially "commenced" by the person identified in your contract with the authority to do so
Deliver your material on time to the individual named in your contract (This person may be different from the person who has authority to commence your writing)
Send an invoice for payment
Notify the Guild if you haven't been paid within seven days after proper delivery
The Guild needs complete information when you contact us about late paid or unpaid compensation. Be ready to provide the following facts:
The writer's name and contact information (phone numbers, email address, representatives' names and contact information)
The Company's name and contact information
A description of what work the writer did (e.g., story, treatment, rewrite, polish, half-hour network primetime story & teleplay, etc.)
A description of when and to whom the writer delivered literary material and any other pertinent information (e.g., Have you received any money? If so, how much and when? Was the deal reduced to writing (e.g., a written contract or a deal memo) If so, does the Guild have a copy if it?)
Tips and tools
Keep good records
Make sure the Guild has your contract
Take notes during meetings or calls when discussing commencement dates and/or deadlines
Save relevant emails
Request confirmation in email when:

You are commenced
When you deliver materials

Payment is late after 7 calendar days
If you have been paid initial compensation late (see information about residuals payments below), or not at all, the Guild's Legal Department is here to help you. Just dial (323) 782-4521 or contact the Late Pay Desk.
After I Contact the Guild?
A Guild representative will shortly contact the writer with a status update within a week of receiving a late payment inquiry. Once the Guild has enough information, a Guild representative will contact the Company to try to resolve the matter quickly. Guild involvement often results in swift payment.
If You Receive Payment but No Late Fees
Once your compensation is received, interest stops accruing. But the outstanding interest may still be due to the writer.
If the Company Won't Pay
If the claim cannot be resolved informally, the Guild will file a grievance and/or arbitration claim. The Guild's Legal Department will arbitrate the claim if necessary to collect the money that is due. The Guild's experts can help advise you on your rights and options. But we can't help if you don't call.
Residuals Payments
If you have a question about a residuals payment, contact the Residuals Department at (323) 782-4700 or email Residuals.
If you would like to make a claim for outstanding residuals, complete the Residuals Payment Inquiry form to initiate an investigation with the Residuals Department.