The Writers (A Social Club)
Presidents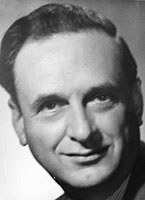 1931-1933
A founder of the Screen Writers Guild, Howard J. Green wrote or co-wrote numerous films, including the silent comedy
Life of Riley
(1927),
I Am a Fugitive from a Chain Gang
(1932)...
FULL BIO
1929-1931
Multi-faceted Alfred A. Cohn wrote dozens of silent and talking films from 1918 to 1934, including
Jazzmania
(1923),
Legend of Hollywood
(1924), starring Zasu Pitts,
The Jazz Singer
(1927),
A Holy Terror
(1931) with Humphrey Bogart...
FULL BIO
1927-1928
Grant Carpenter was active in the silent era between 1915 and 1925. He wrote
Shattered Memories
(1915),
A Child of the Paris Streets
(1916),
The Woman Gives
(1920), starring Norma Talmadge,
The Gold Diggers
(1923),
How to Educate a
Wife (1924) with Marie Provost...
FULL BIO
1926-1927
Screenwriter and associate producer Eugene Percy Heath's credits include
Two Flaming Youths
(1927),
Half a Bride
(1928), and
Three Weekends
(1928). He was best known for his adaptation of
Dr. Jekyll and Mr. Hyde
(1931)...
FULL BIO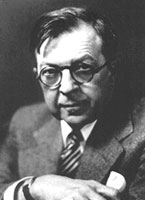 1921-1926
Co-founder of The Writers, a precursor to the Screen Writers Guild, Rupert Hughes led multiple careers and shared screen credits for the Oscar-nominated
The Patent Leather Kid
(1927)...
FULL BIO